how to get to Nusa Penida
Nusa Penida isn't the most developed of the three Nusas (Lembongan, Ceningan and Penida), that spot is claimed by Nusa Lembongan, although things are changing rapidly with the boom and rapid growth of Nusa Penida.
Getting to Nusa Penida is quite simple, although it unavoidably means you'll be getting into a boat. There are several boat companies operating from Bali and most of them will depart from the port in Sanur - located east of Seminyak and you can either find a direct line from there or with a stopover in Nusa Lembongan. You can take a taxi (or Gojek), or even drive there in your scooter and leave it in the parking.
Even in these odd times, we would recommend you to book your ticket in advance - just for safety. For better rates book a return ticket. You can even get an open ticket in case you don't know how long you'll be staying there.
Since we were coming from Nusa Lembongan we took a different route. Small boats depart from the Yellow Bridge regularly - once they are filled basically. Price for the boat is 50k IDR per person, or 300k IDR (COVID price) for a private boat. The ride is about 10 minutes and super enjoyable.
Boats going to Nusa Penida will dock in Banyar Nyuh (or Toyapakeh). Once there you'll be greeted by locals trying to set you up with scooters or to get you a ride home. Check with your boat company to see whether a transfer in Penida is included in the ticket. Our go to guy in the island of Lembongan - Wayan might be able to help you out with a scooter or even a driver. He certainly helped us getting a driver for our Aunt.
how to move around in Nusa Penida
Nusa Penida is a big island, but with very good roads. Driving a scooter in most of the island is a breeze. You just need to be careful on the turns, because they tend to be a bit narrow and cars don't necessarily stick to their side of the road. Renting a car would't be a bad option, at least now since the roads are not very transited but I can imagined they get packed and crazy in high season.
It is very common here to hire a guide to take you around, which is not a bad option. They certainly know the roads and can take you to places fast - we prefer to experience places at our own pace and, especially, to enjoy the scenery driving a scooter. But we did the guide and it was actually very enjoyable to get some of the local knowledge - at this point we can only recommend our guys from the Newbro team.
What to do in Nusa Penida
It is amazing how Nusa Penida became the place in Bali so quickly, but it is not a surprise. What is surprising is that this island remained a secret for such a long time - it is our favorite island in the entire world, so far.
Visiting Nusa Penida is not for everyone - The best beaches are only accessible by foot and the descents range from challenging to extremely difficult. You definitely need a level of fitness to enjoy the full experience. But know that you'll be rewarded with the best sights.
But asides from the beaches, Nusa Penida's beauty is in the landscapes, the nature and the perfect views.
The Beaches
We came for the beaches, but fell in love with the entire island - if we would do a top 10 beaches, we would have to include a couple from this list.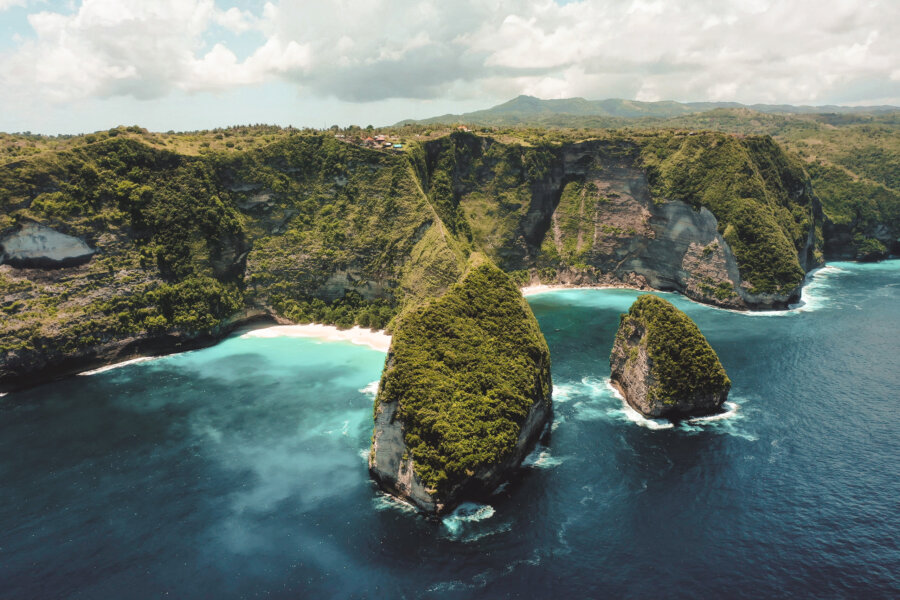 &lt&lt prev.
next. &gt&gt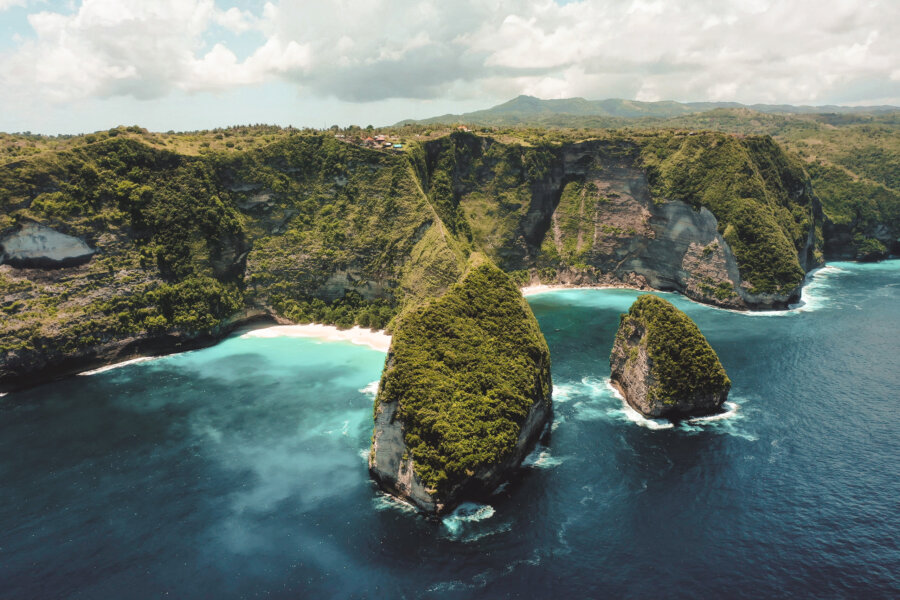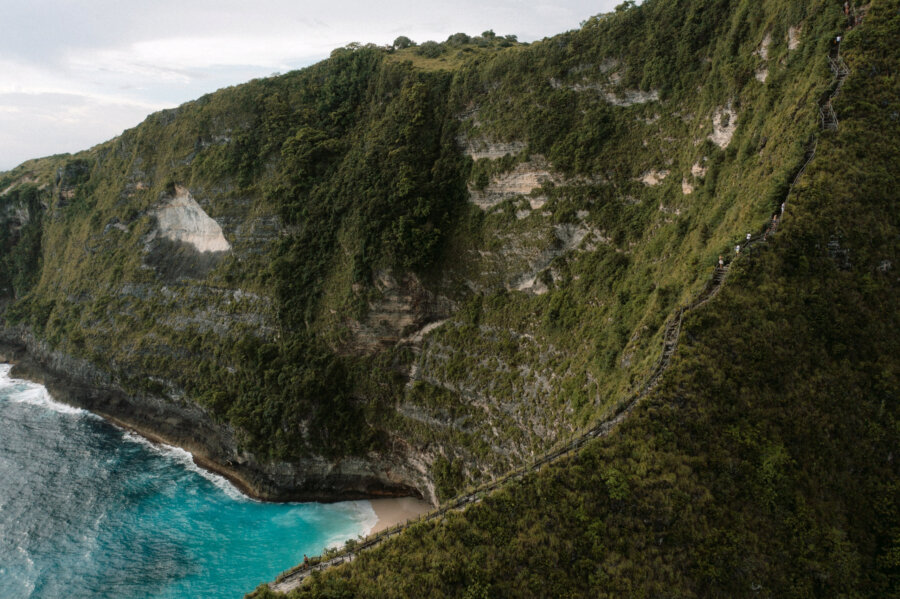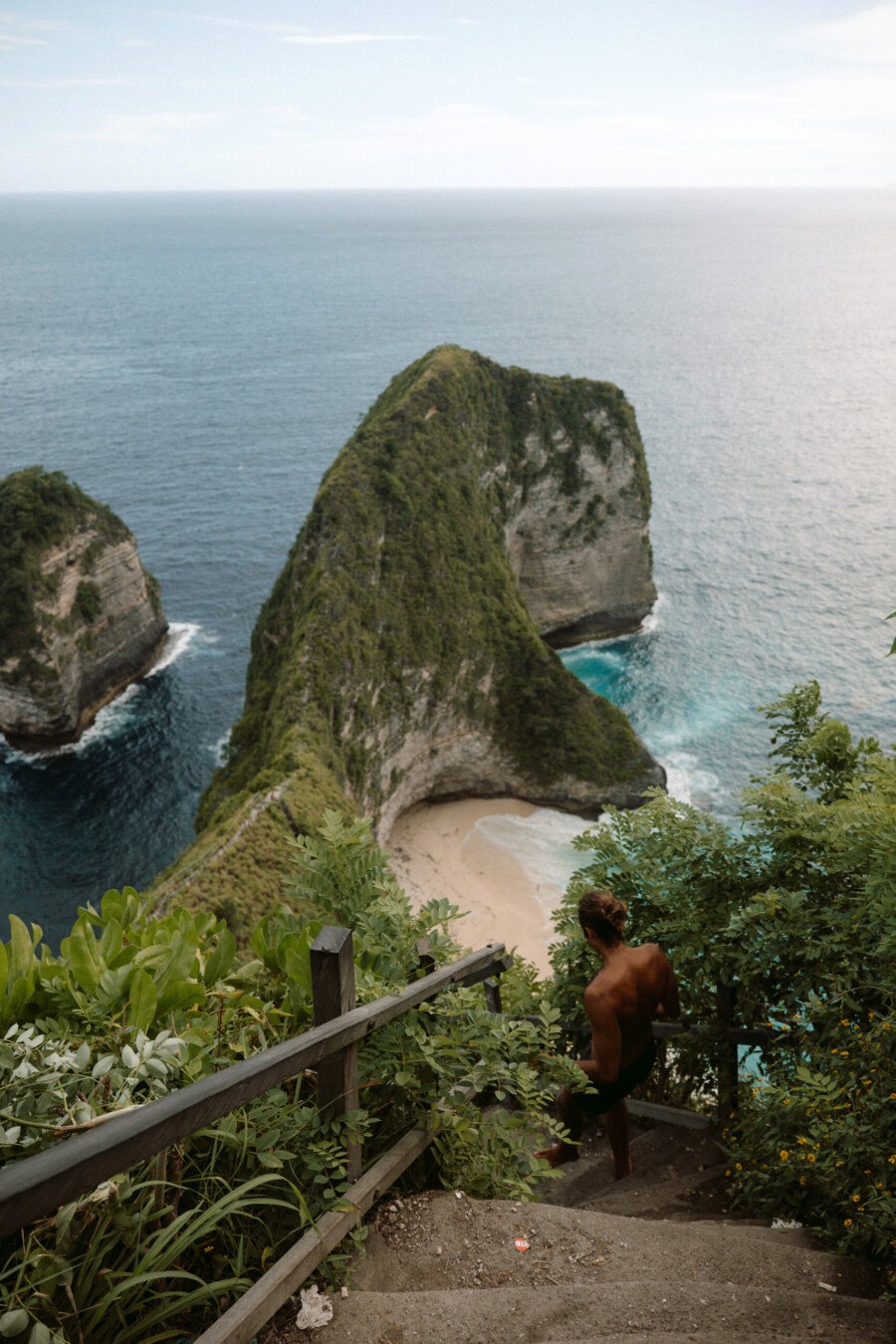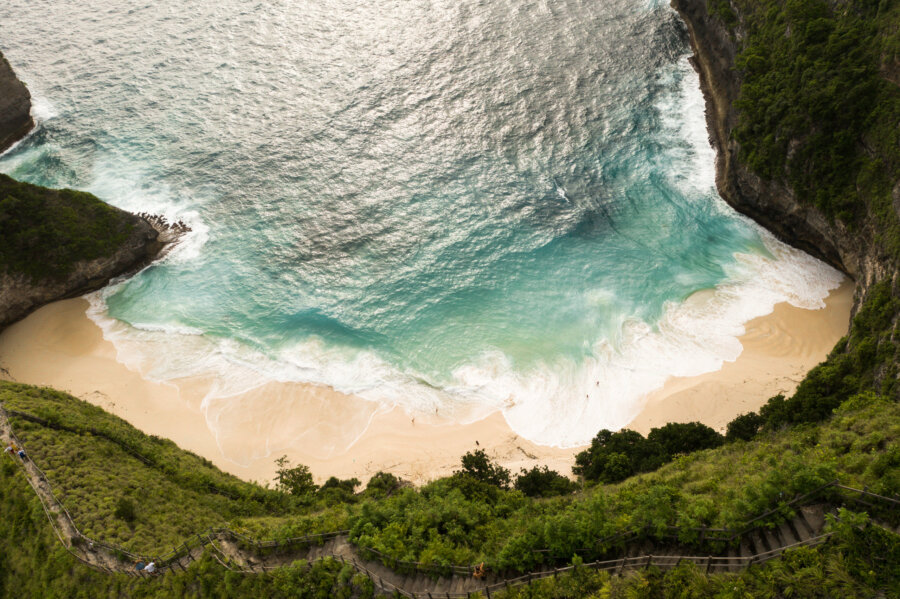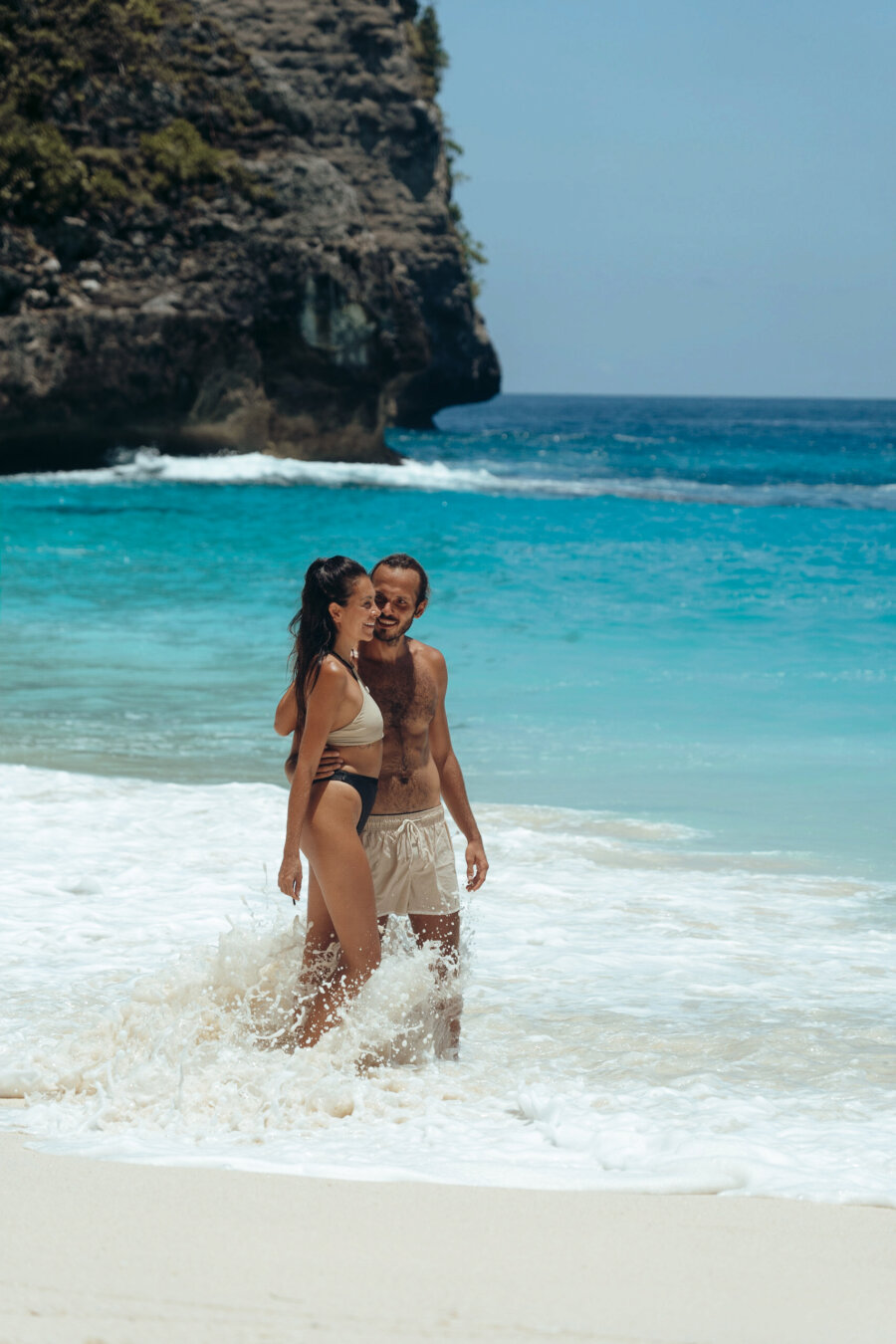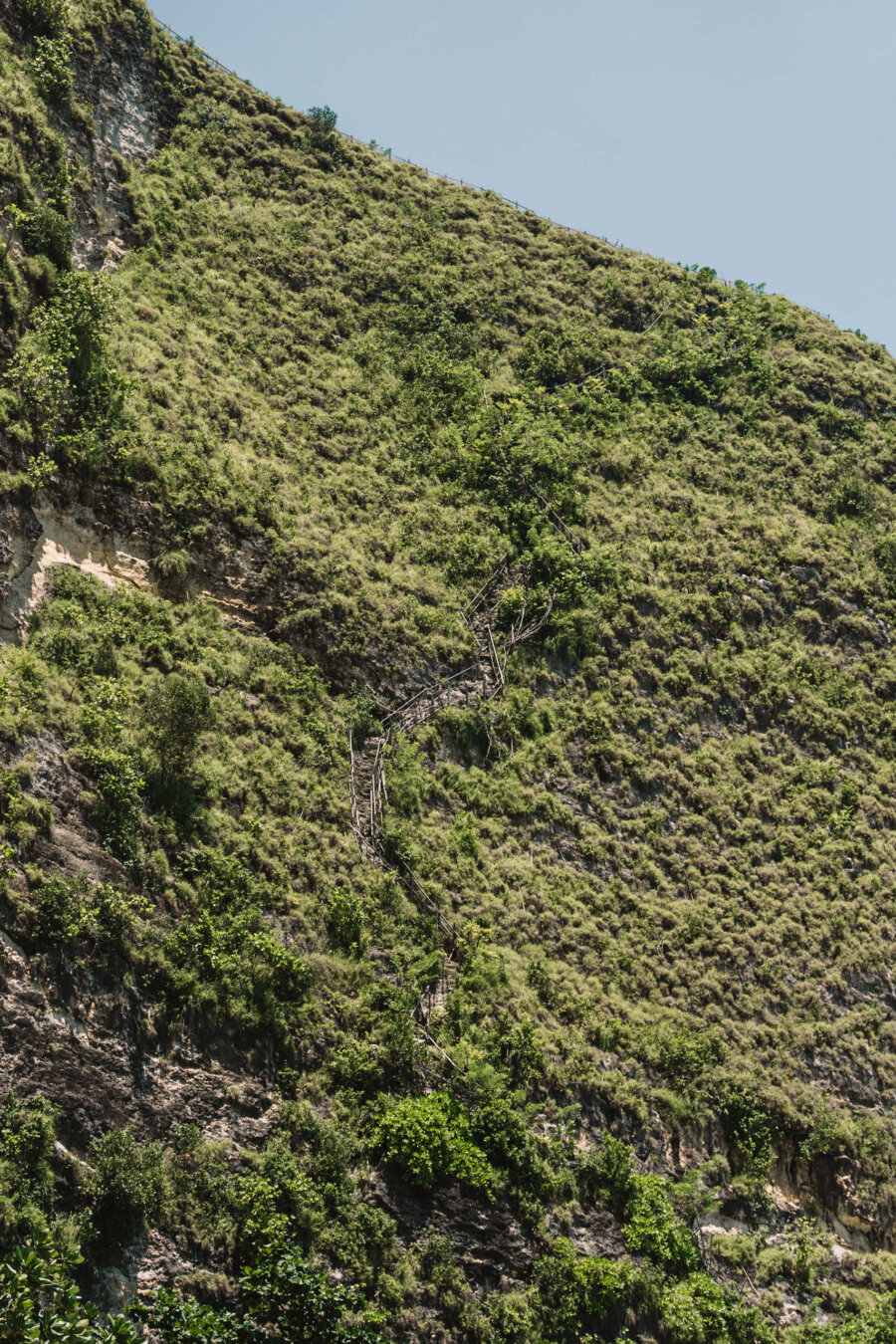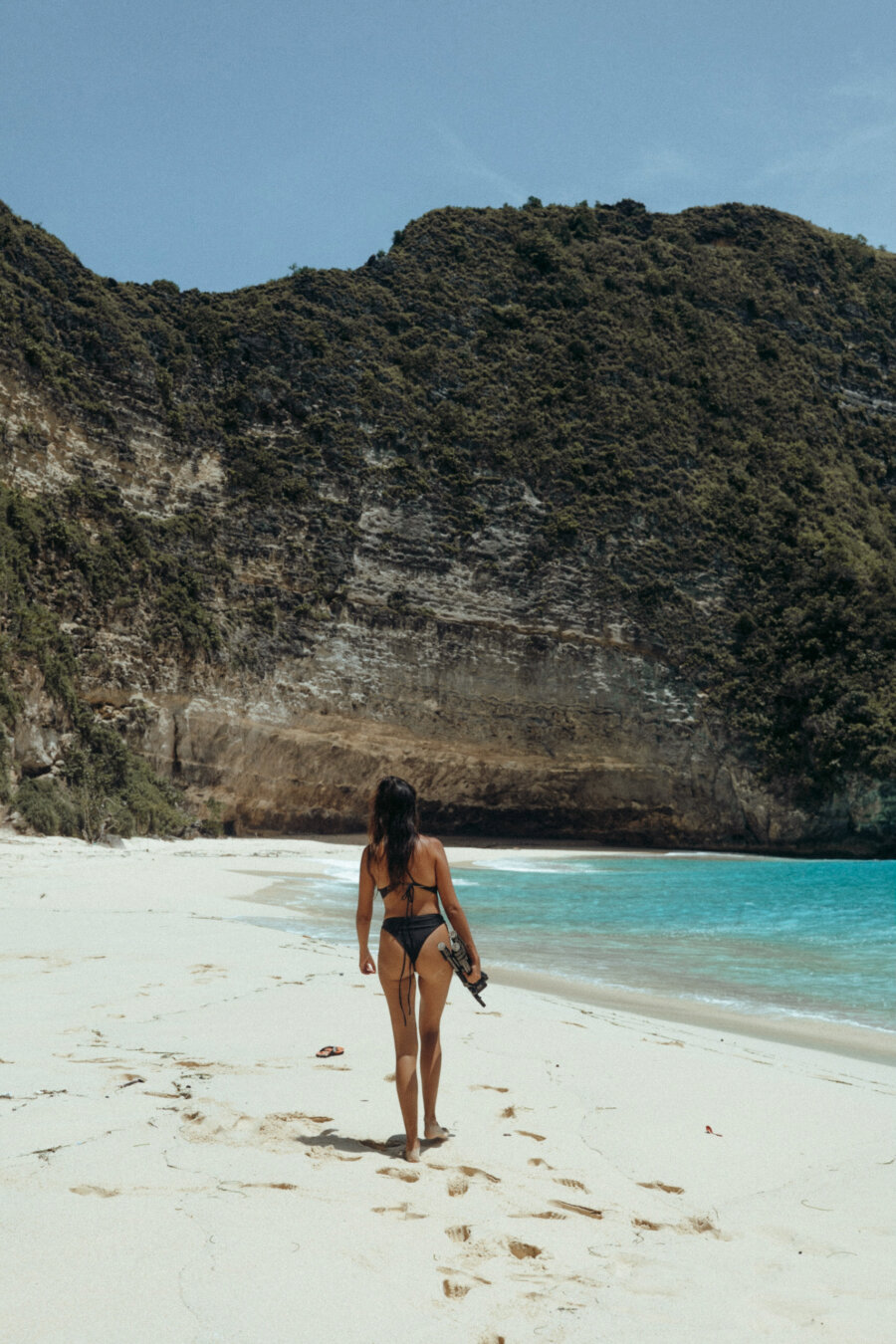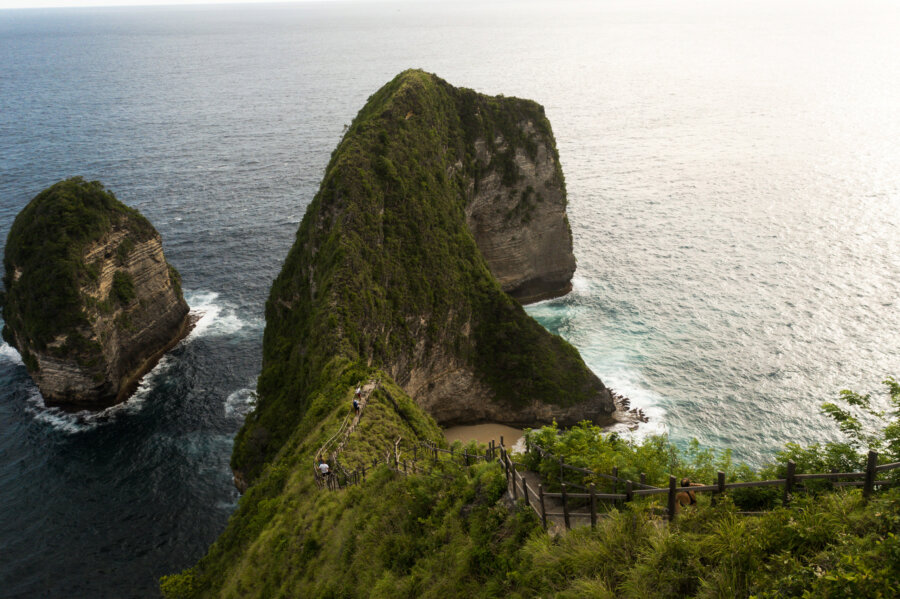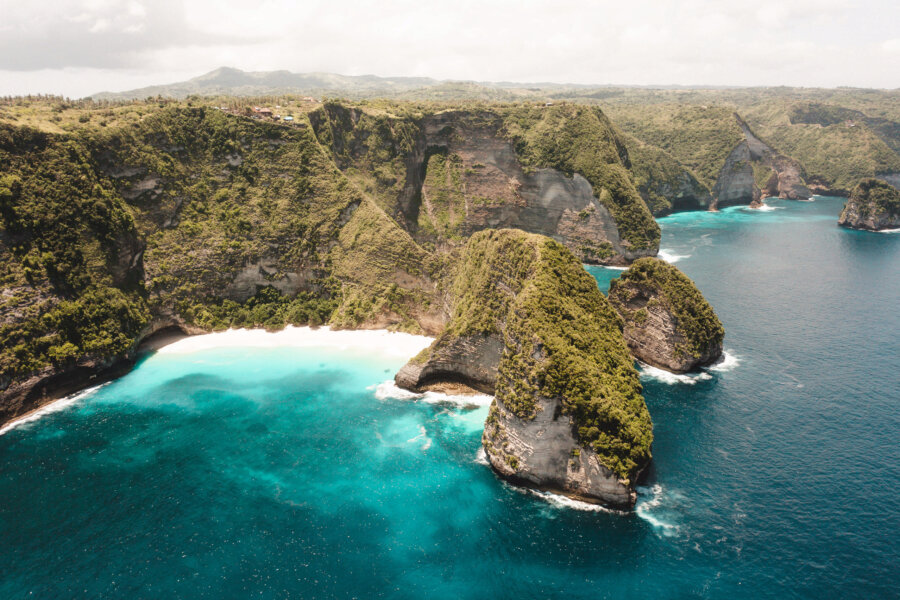 Kelingking Beach (T-Rex Beach)
The insta famous T-Rex beach. There is not much to say about this place. It is magical and definitely worth the hype.
We waited three years to get here and it was so worth it. Just seeing it from the top of a cliff is an experience worth having, but for those who adventure going down know that you'll pay a costly price to be able to experience this beautiful beach.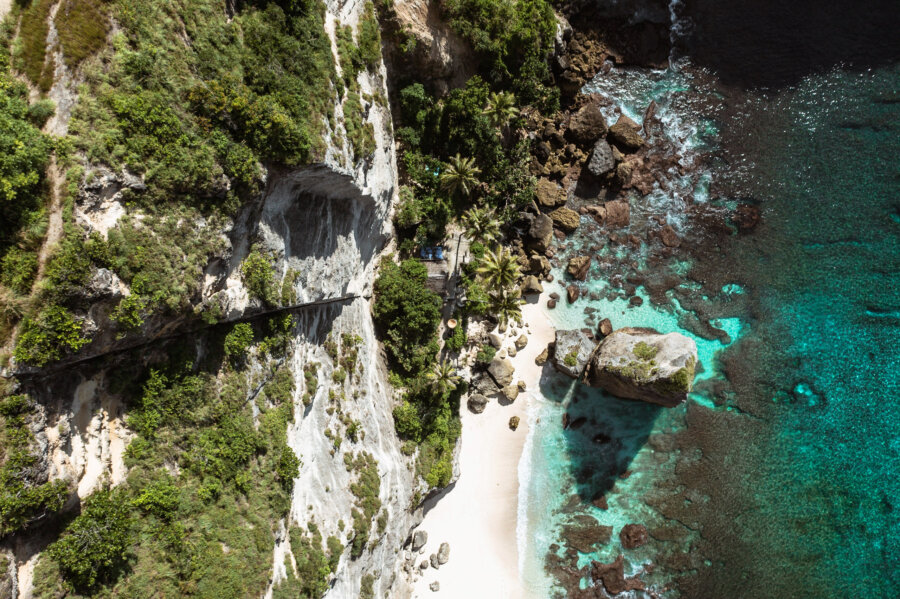 &lt&lt prev.
next. &gt&gt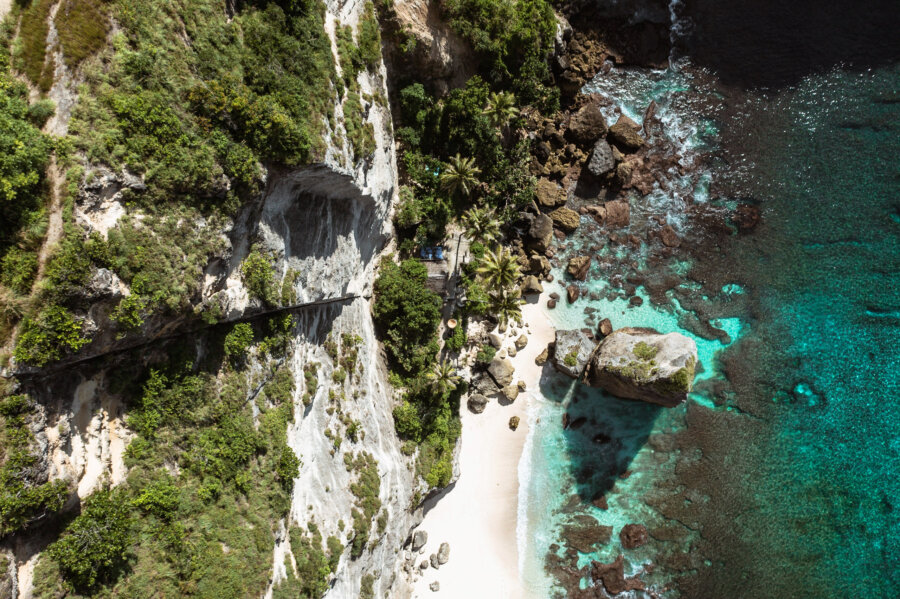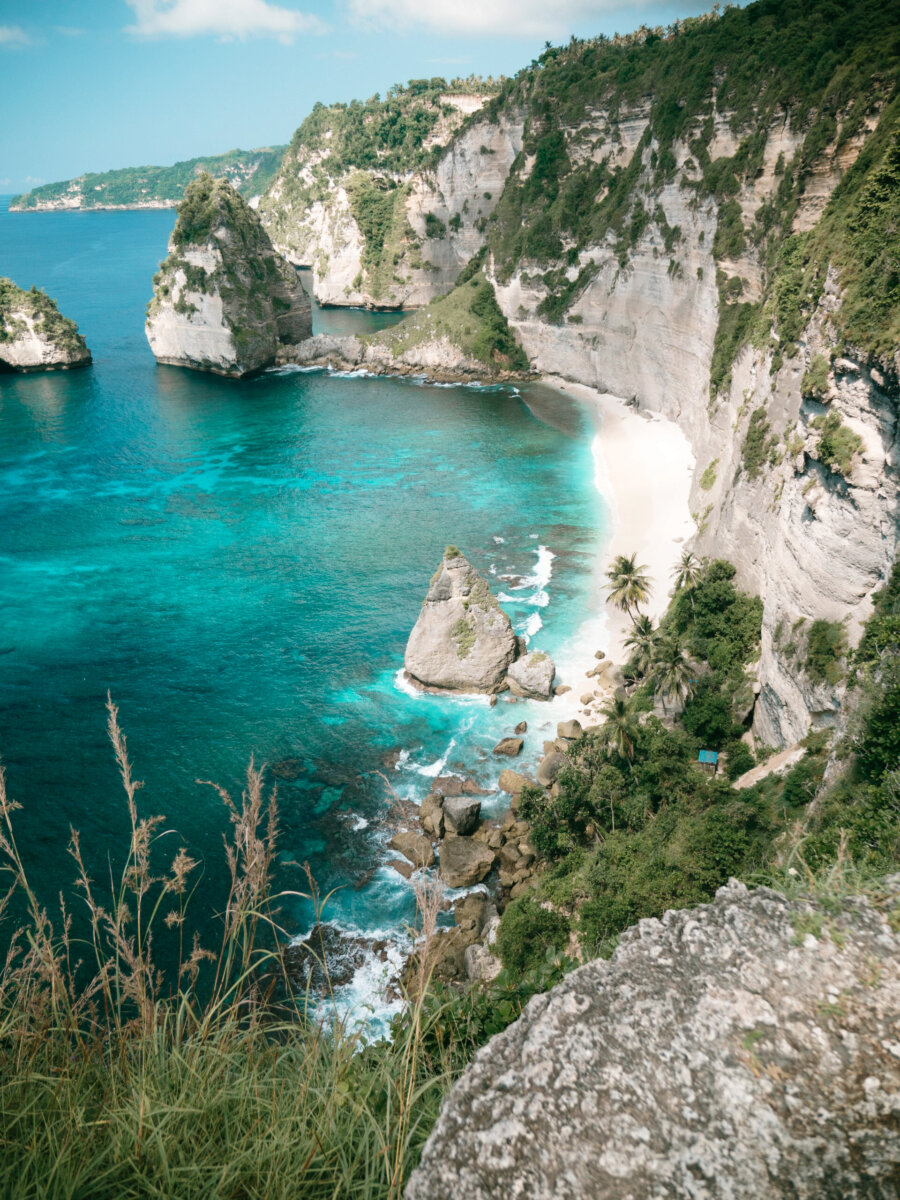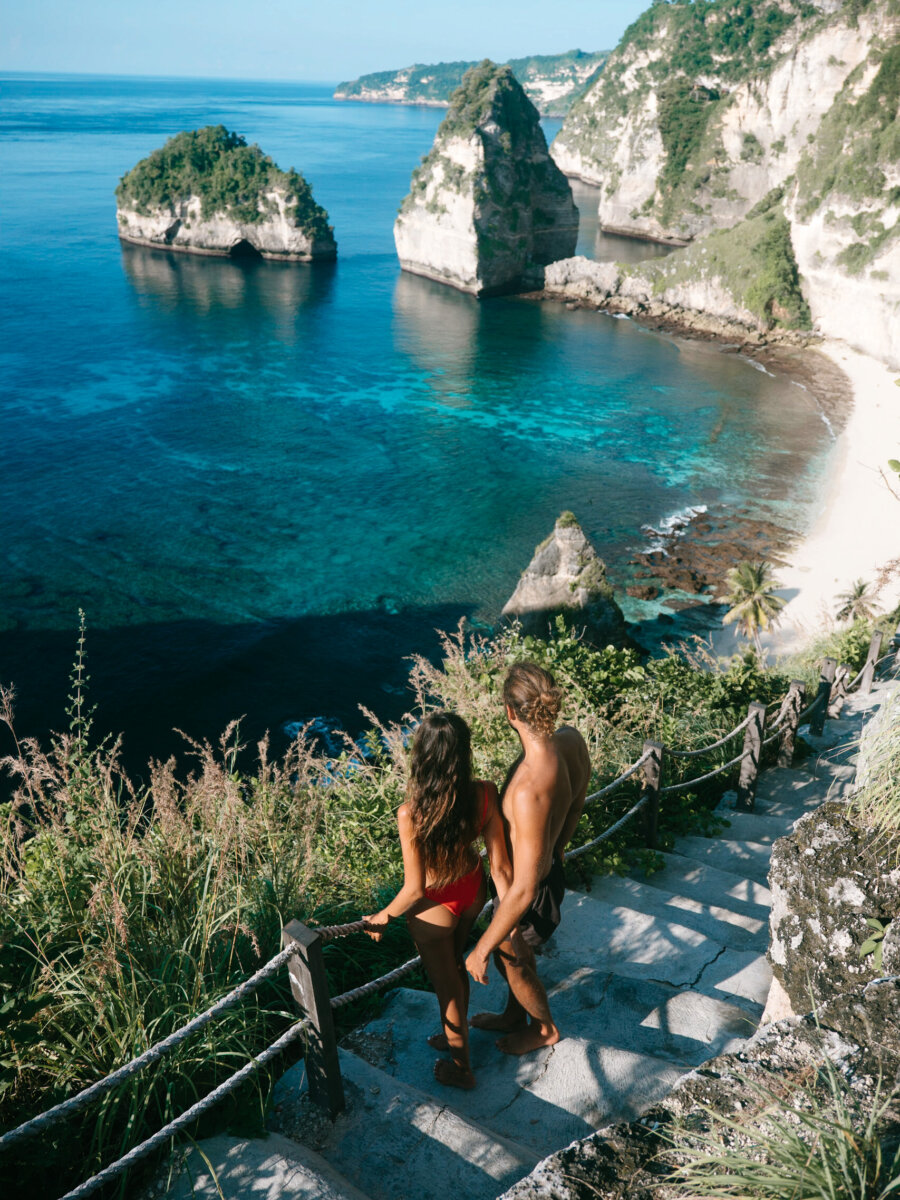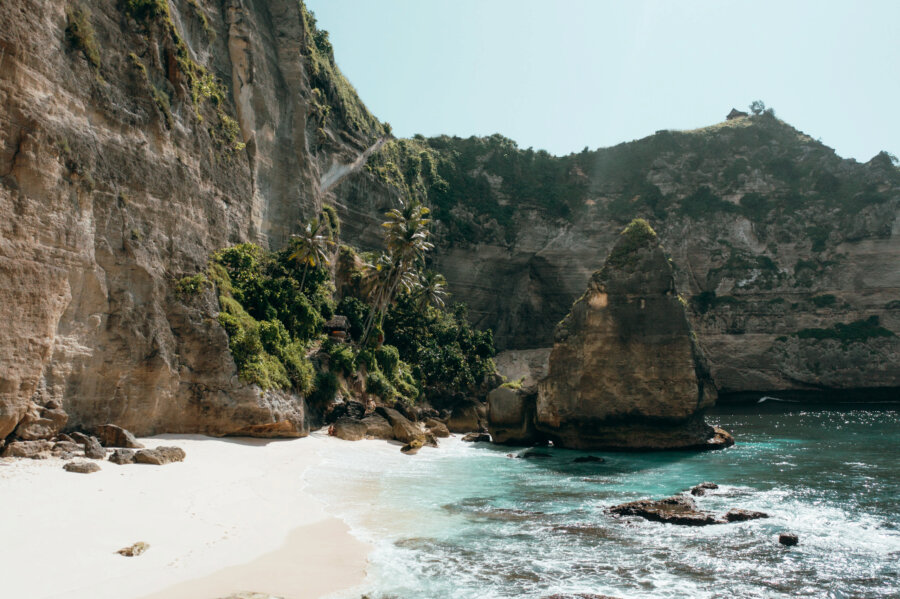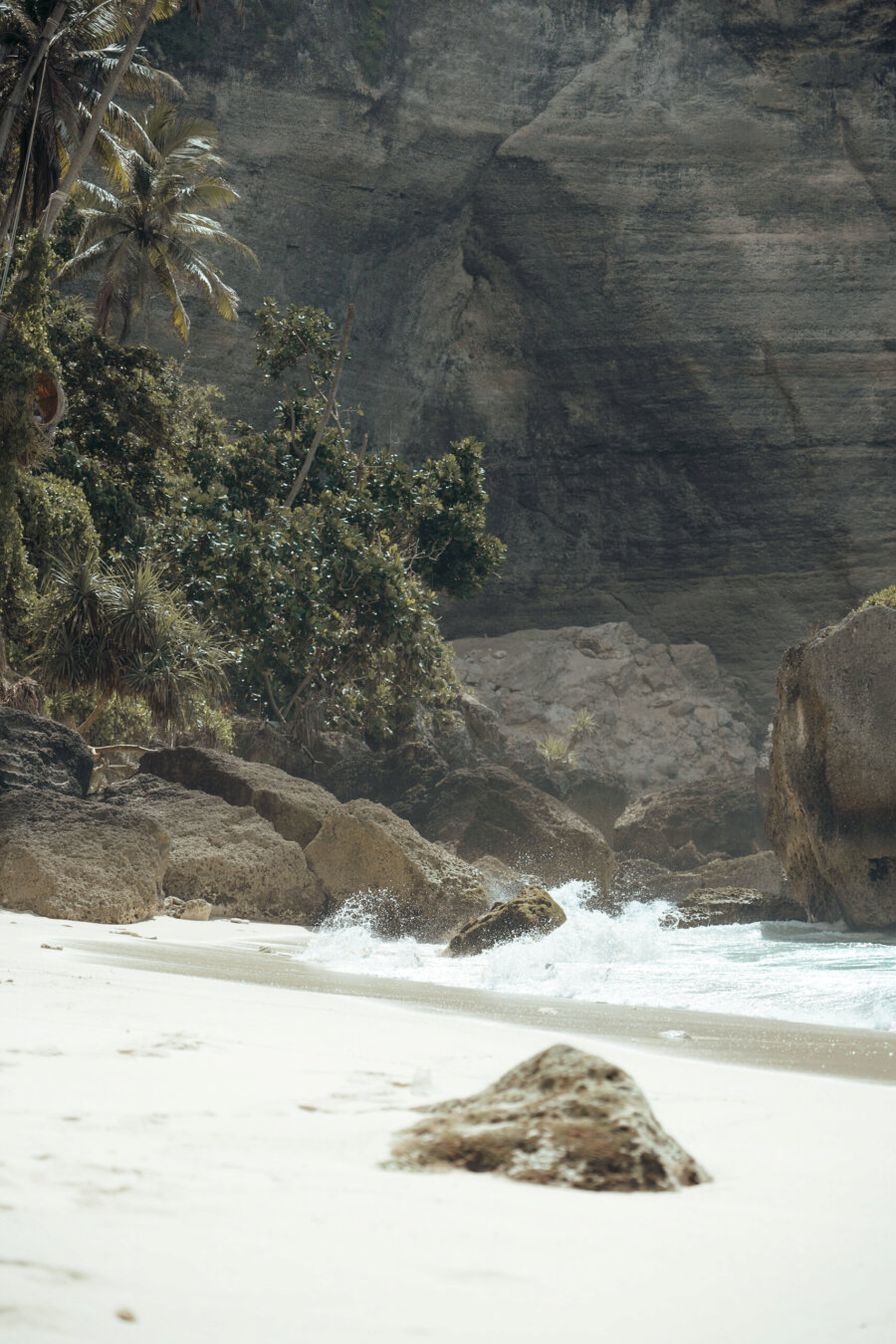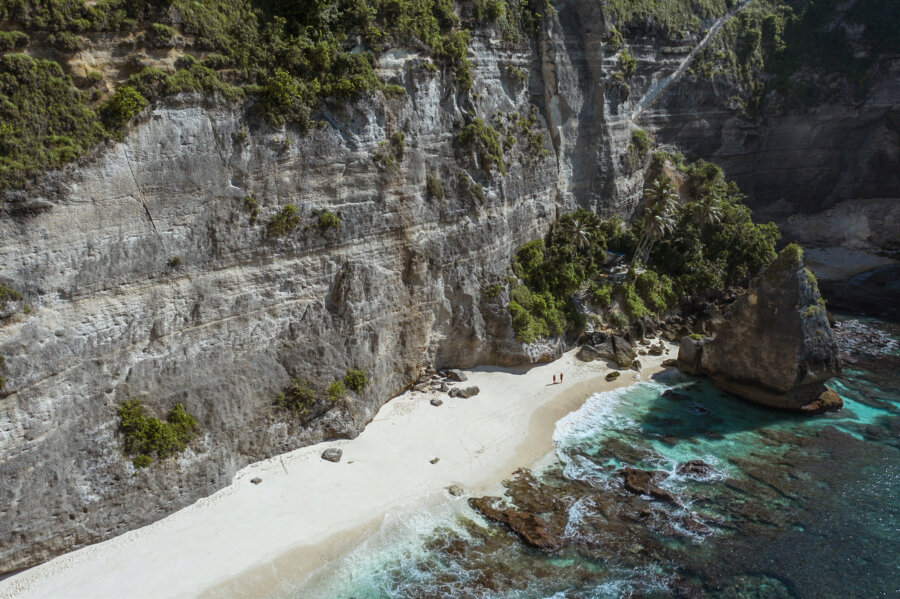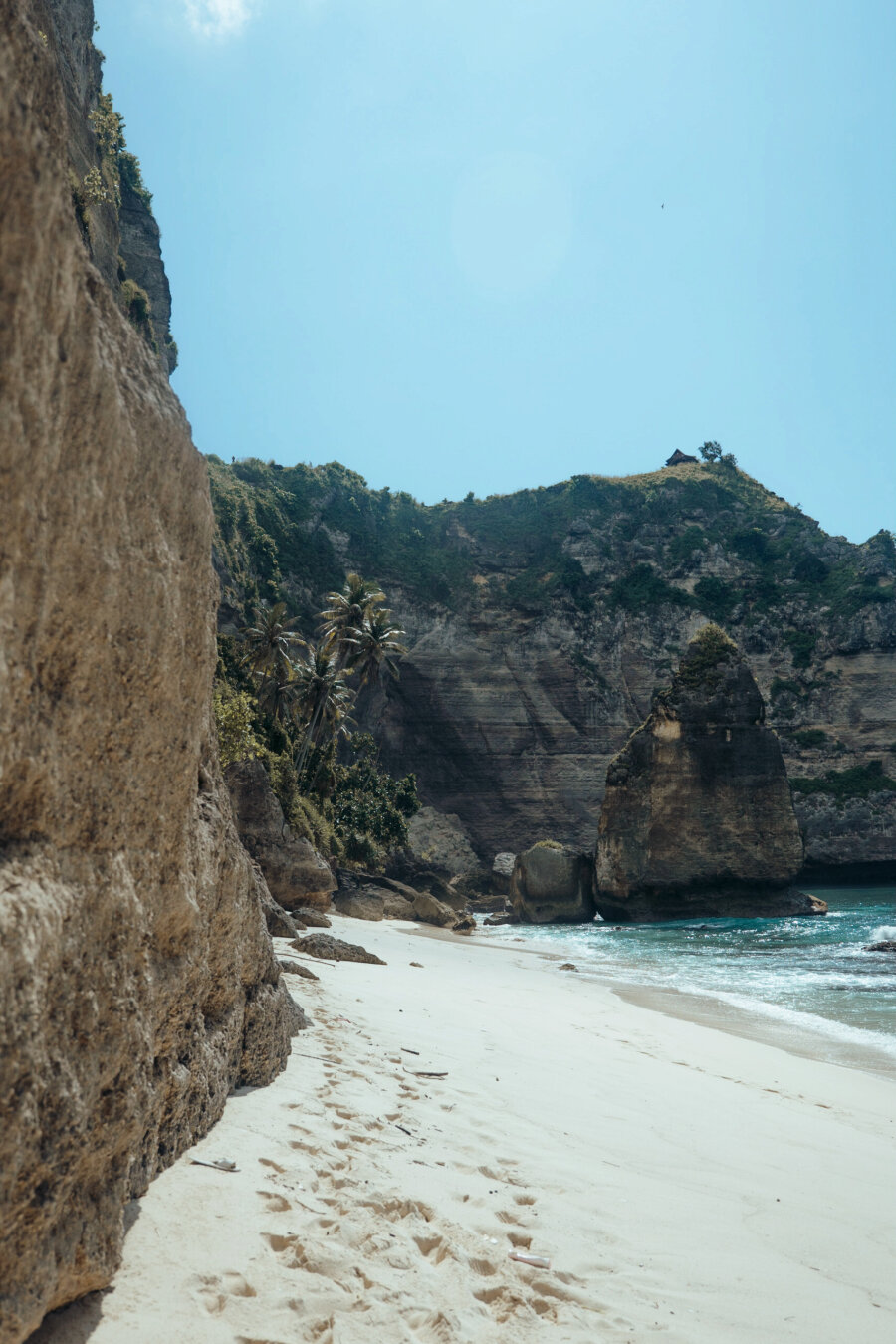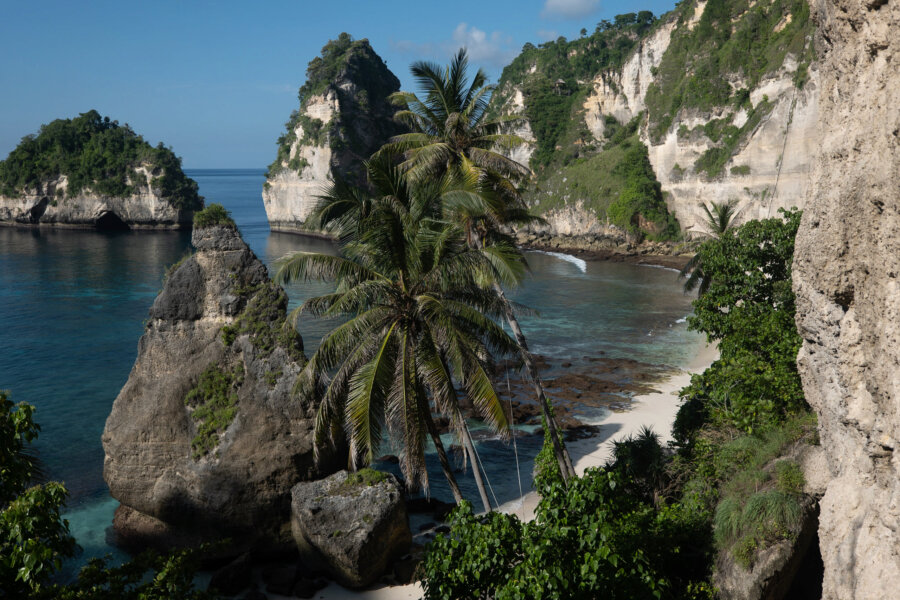 Diamond Beach
Not every beach is able to hold the title for being our favorite beach in the world - in fact only one can hold it and Diamond Beach in Nusa Penida is our favorite beach in the entire world.
Palmtrees? yes, and tall. Powdery white sand? Yes, so fine you'll think it's sugar. Blue waters? Yes, crystal clear. Nice landscape? The best, with those enormous cliffs covering the beach. Diamond beach ticks everything that we consider makes a beach beautiful.
Driving to Diamond Beach is not difficult and you can get here on your own and the descent to the beach is the most beautiful we've ever had, with stairs engraved on the rock. Yes, it is a bit challenging but not nearly as difficult as Kelingking Beach. Definitely doable with a basic level of fitness. Just be careful and you'll love it.
Atuh Beach
Looking back we do regret not visiting Atuh Beach, but it was either Diamond Beach or Atuh Beach and we're happy that we made that call.
The thing is, we had climbed down to Kelingking Beach on the previous day and we were already tired after going down to Diamond Beach. We literally had nothing left on our tank to get down to Atuh Beach, but we had to include it.
We've done our research and Atuh Beach is definitely worth a visit. This beach is much more spacious, since there is a big flat area behind the beach, which means that you can find some beach huts offering food and beverages in Atuh Beach making it ideal for a day at the beach.
Interesting fact: Atuh Beach and Diamond Beach are separated by a cliff, so the you'll start the descent for both beaches on the same starting point.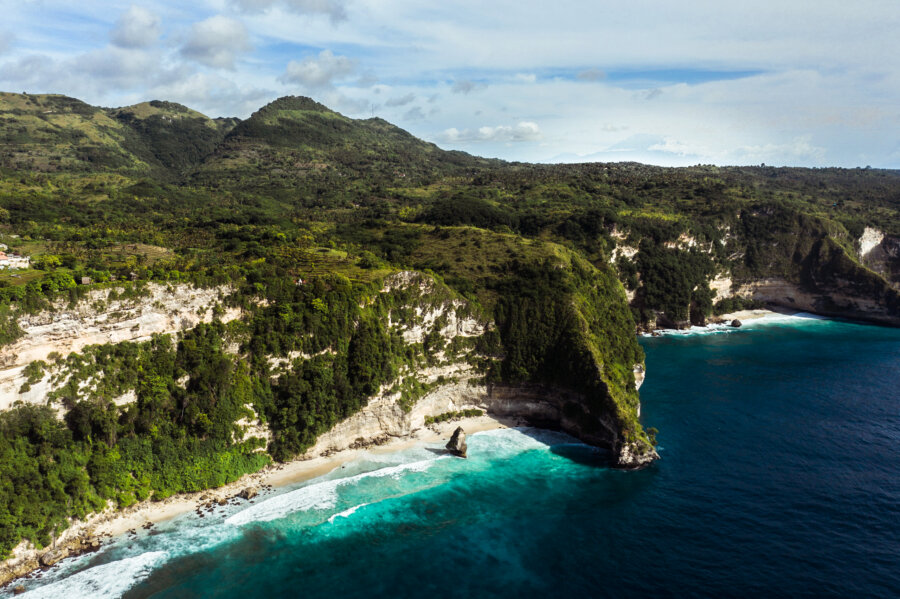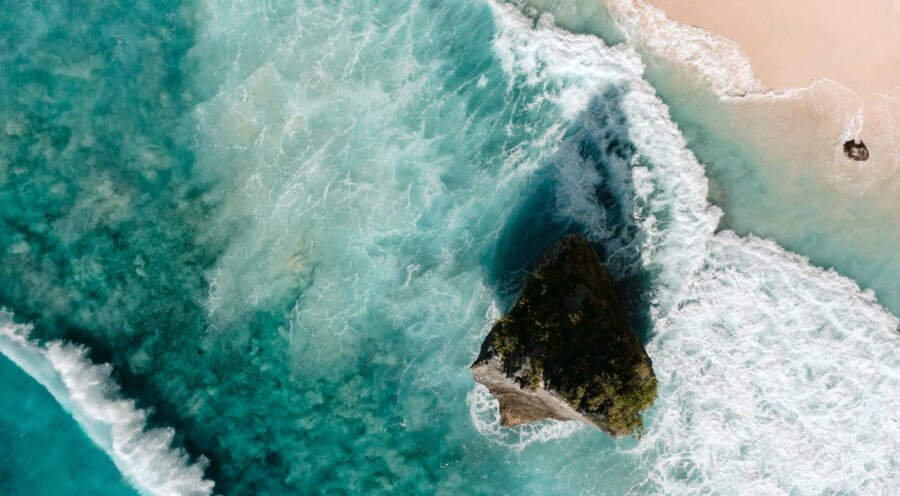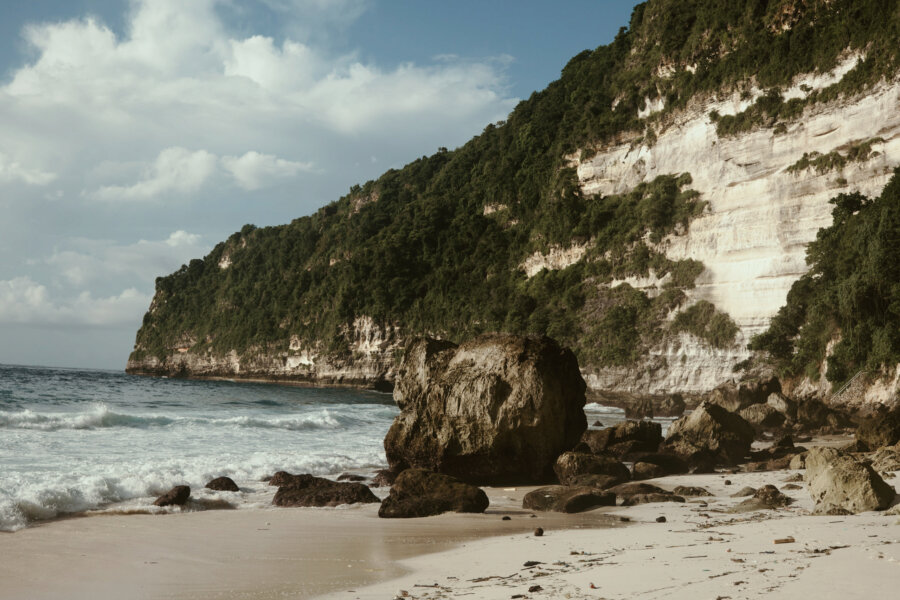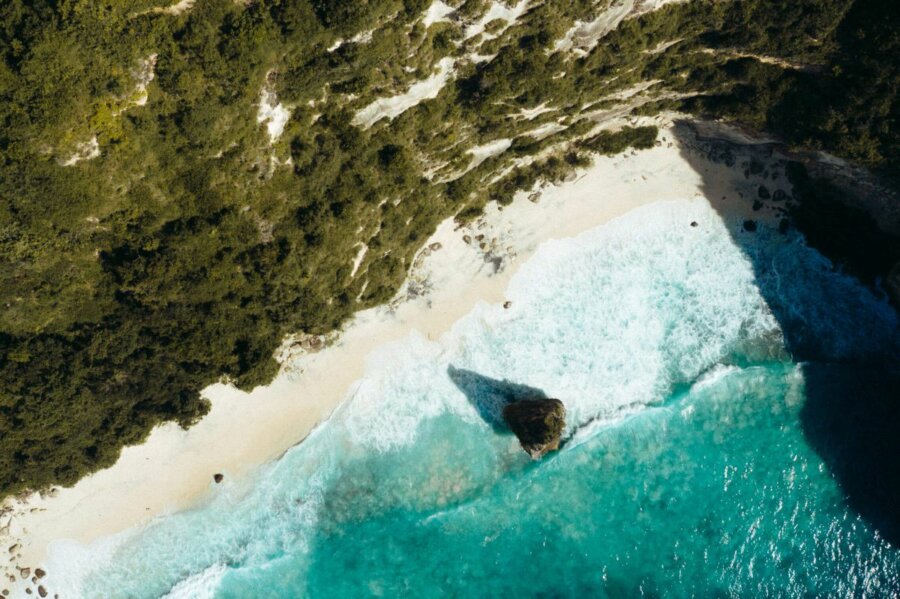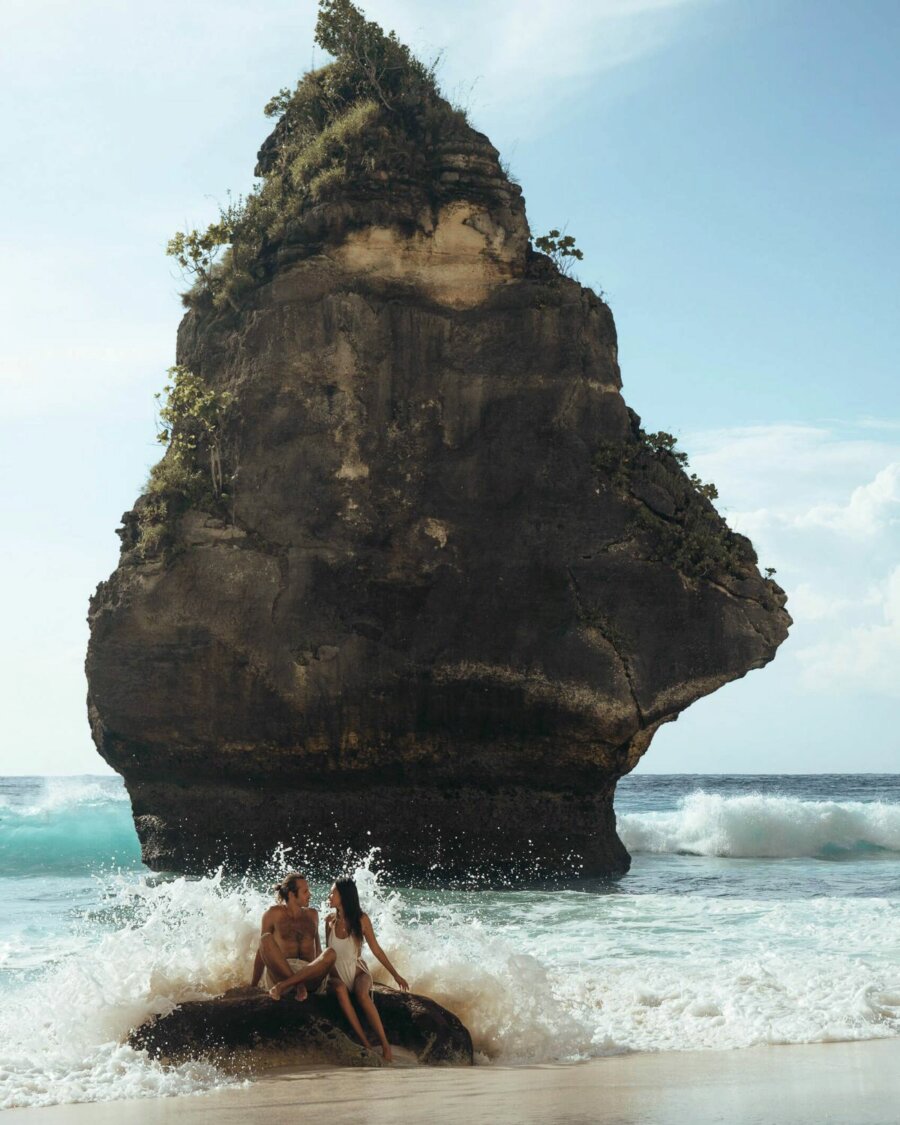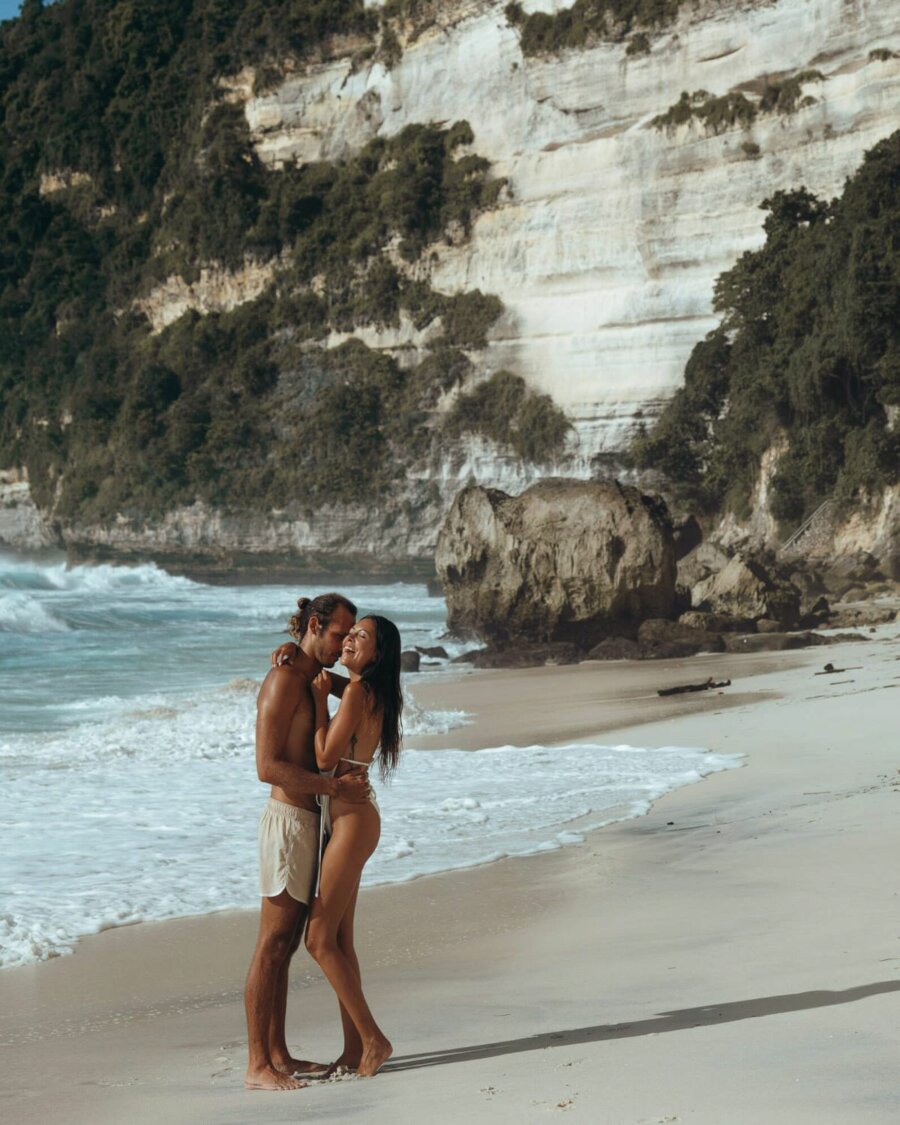 Suwehan Beach
Still a hidden gem, Suwehan Beach perfect to escape the crowds without compromising on quality - Suwehan Beach is definitely a world class beach, but without the visitors.
The main reason might be the technical descent into the village - one that made us flinch a couple of times. But the reward is definitely worth the challenge.
Getting to Suwehan Beach is relatively easy, it's just the tricky ride once you get out of the main road which made us think twice. But we slowed down, took our time and everything went well (would't recommend this drive on wet gravel!). You can read all about Suwehan Beach on our guide or watch the YouTube video that we made about getting there.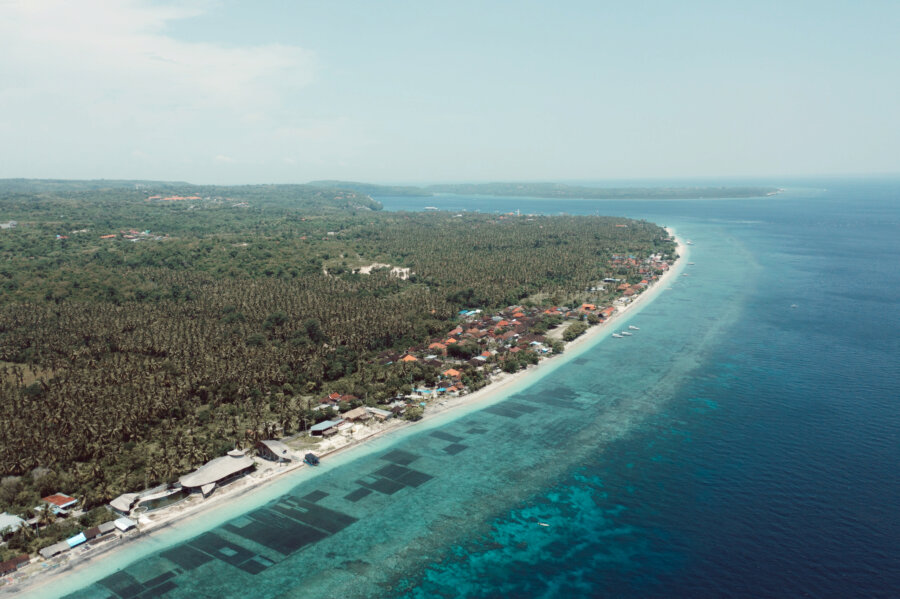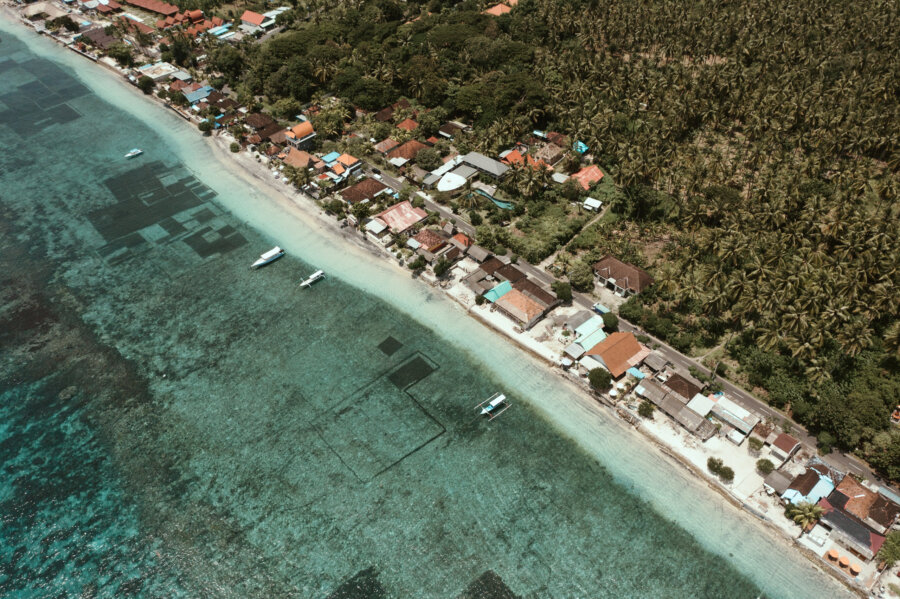 Toyapakeh Beach
Not the best beach in the world, but perfect for a day in the town. Toyapakeh has white sand, beautiful views and perfectly calm water. With all those spectacular beaches, this one doesn't get the credit it deserves - plus you don't have to walk a single stair to get here!
Other Attractions
There are a couple of other activities that doesn't require you to come back home with sandy feet - although they tend to be more of a complementary sighting to the paradisiac beaches around the island.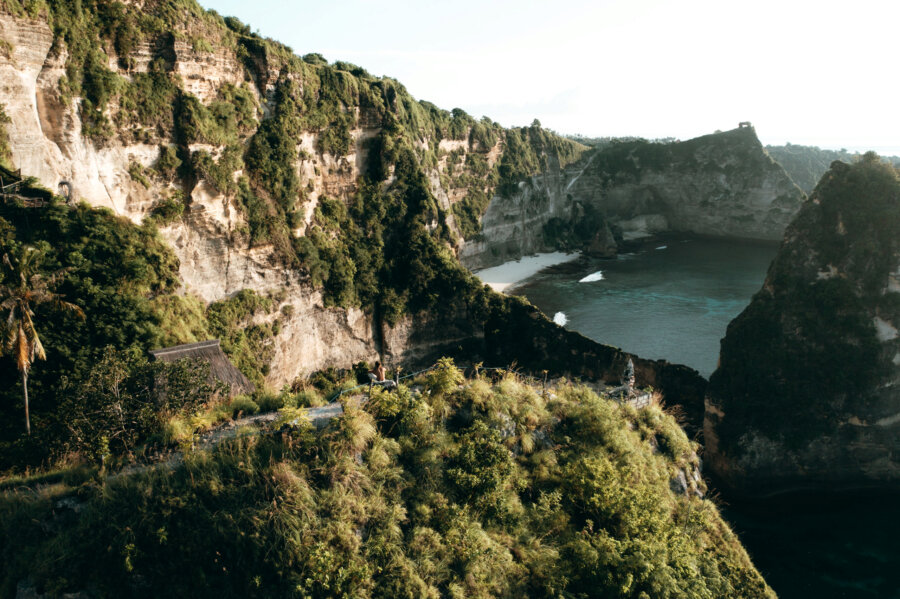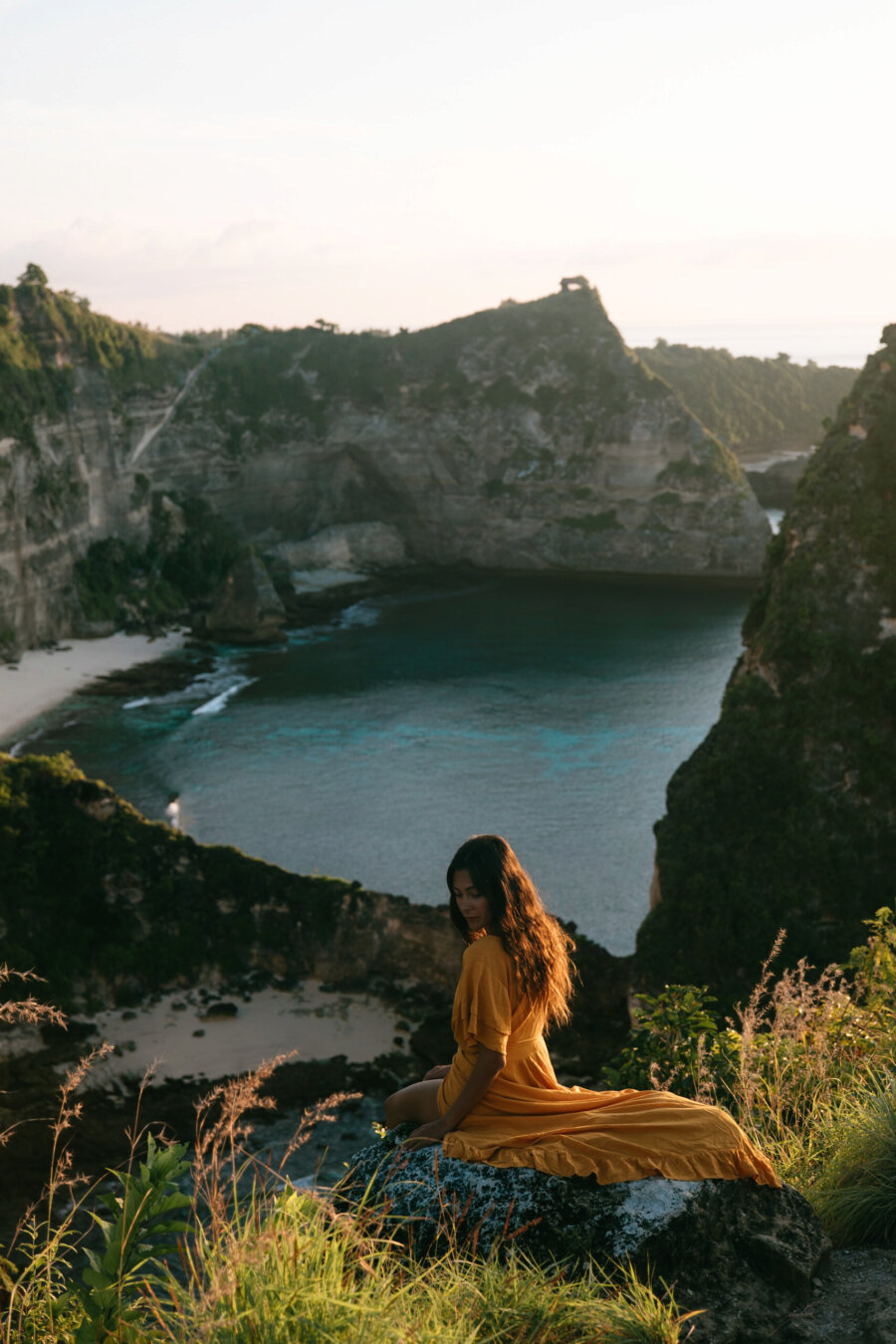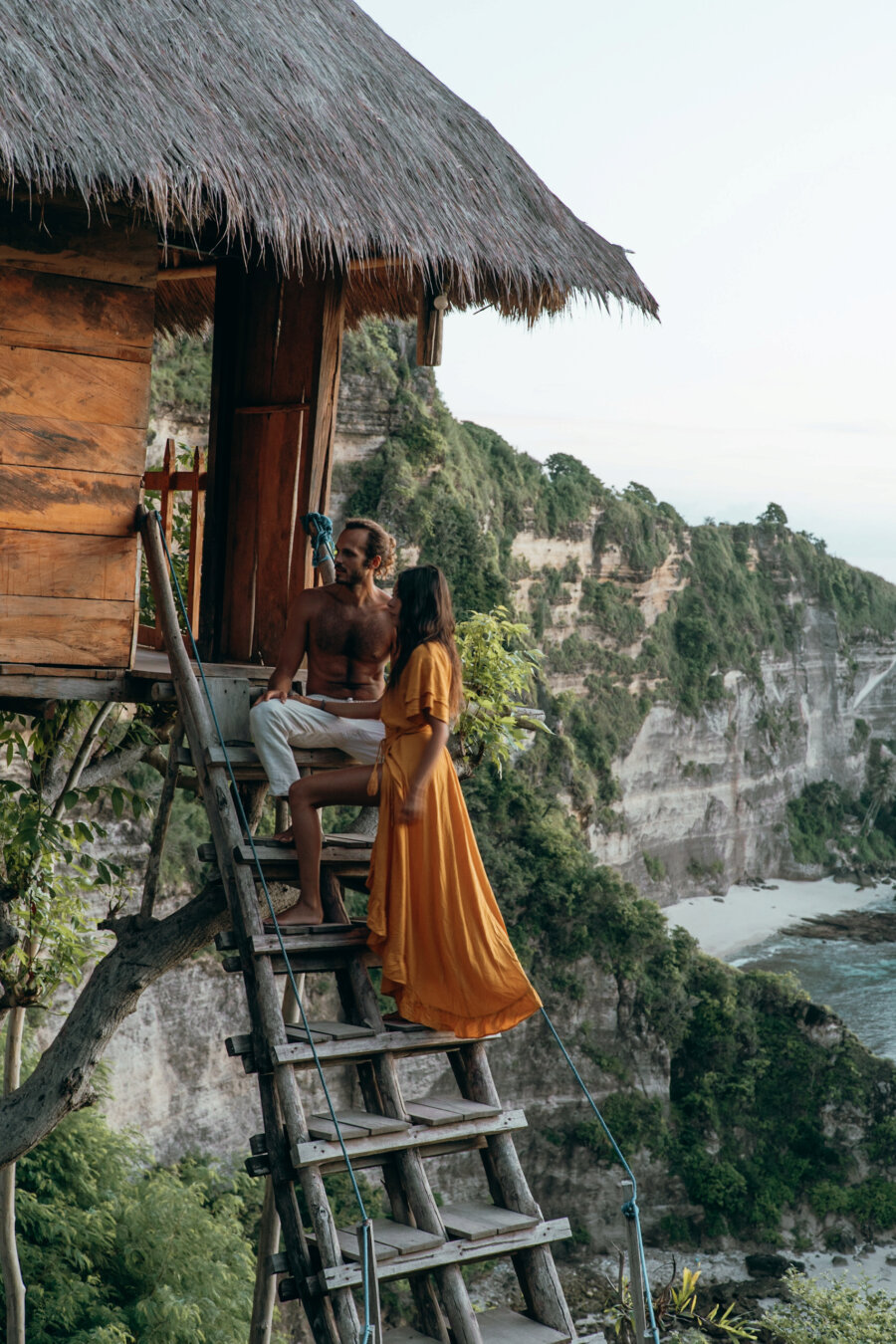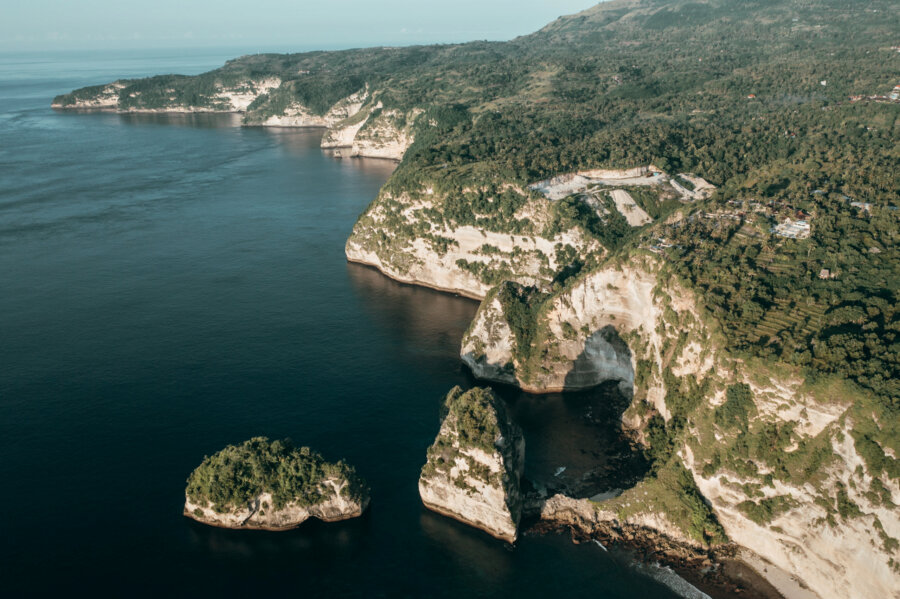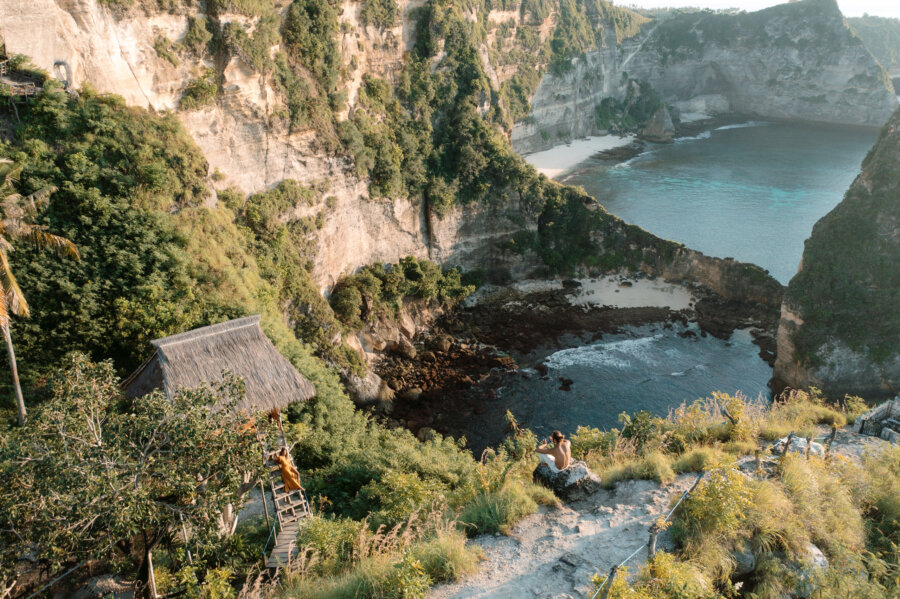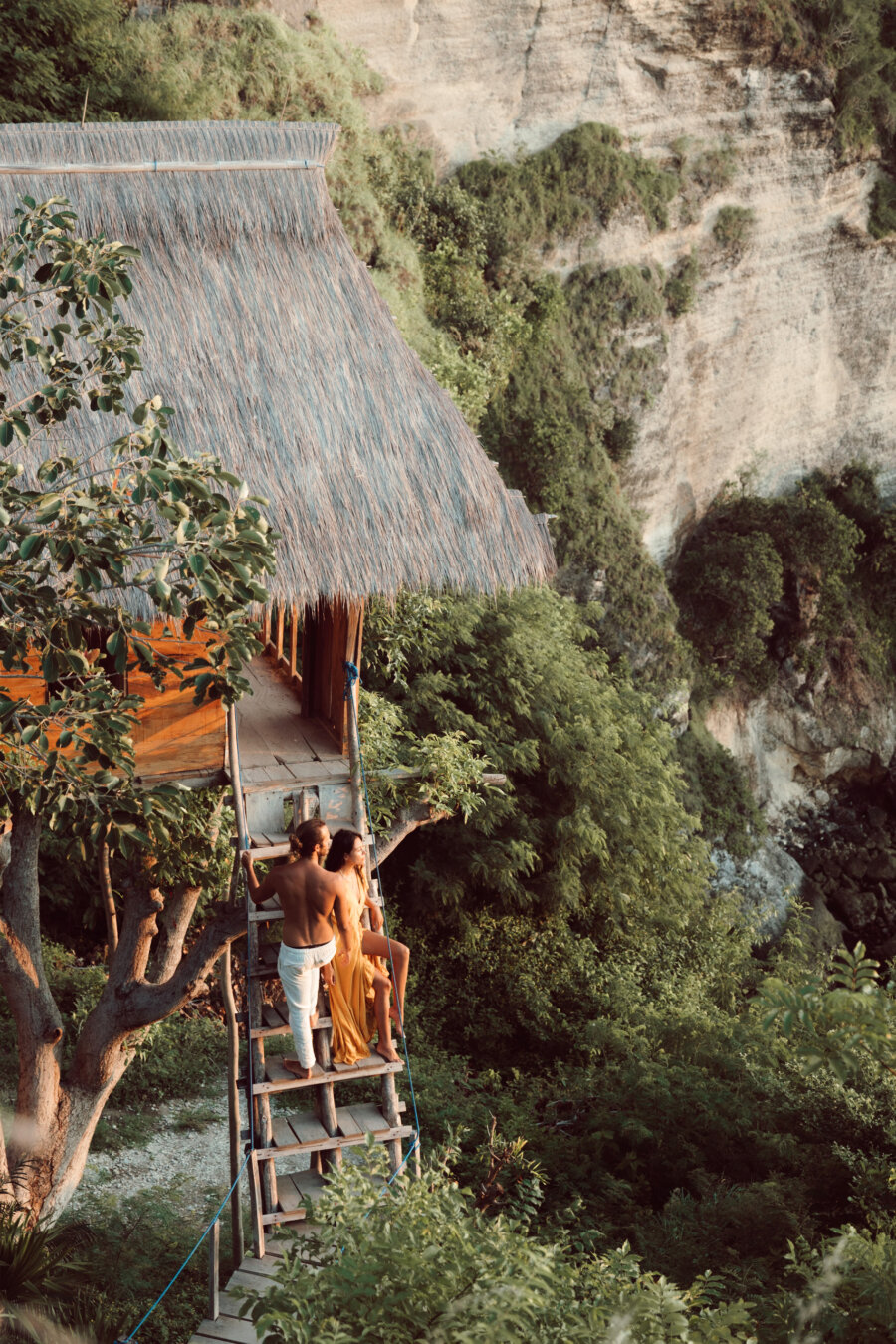 Rumah Pohon "Treehouse"

Another insta-famous spot courtesy of Nusa Penida, this is definitely the best viewpoint in the entire island.

The tree house is only a 5 minute ride away from Diamond Beach and it the ideal sunrise stop before visiting the beaches. The cost for enjoying this place is 25k per person and you have to walk down some stairs to get here, but it is really nothing too challenging.

Be ready to see some crowds, as this spot is really on everyone's radar right now.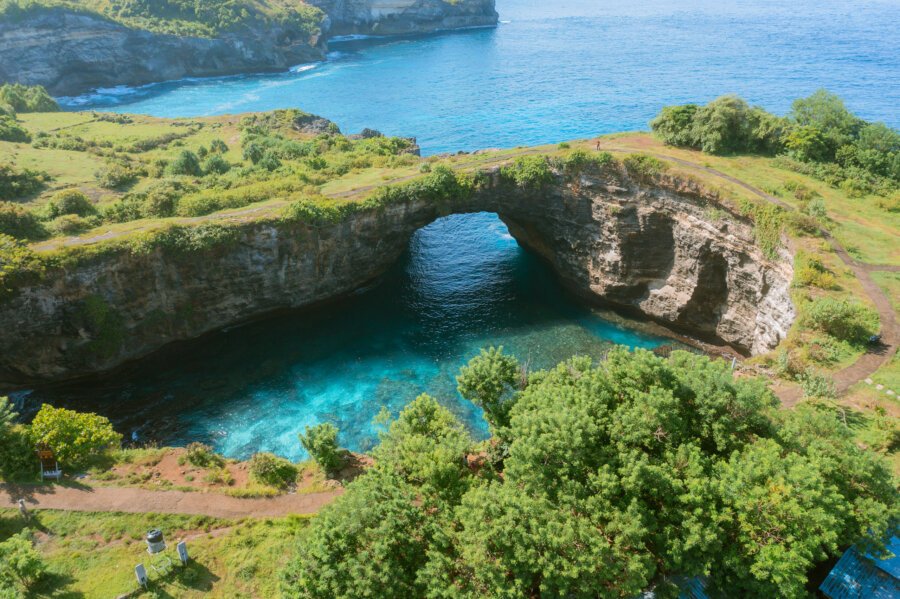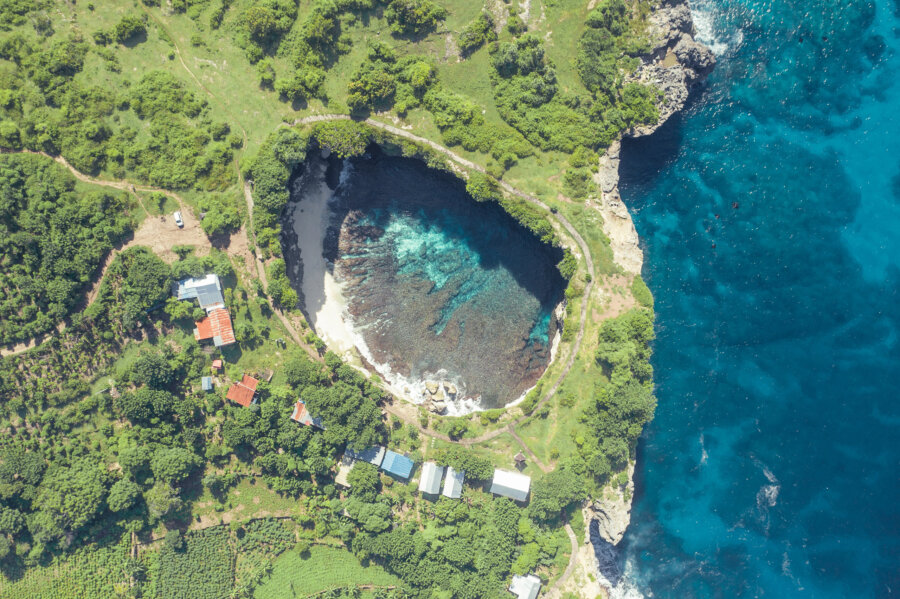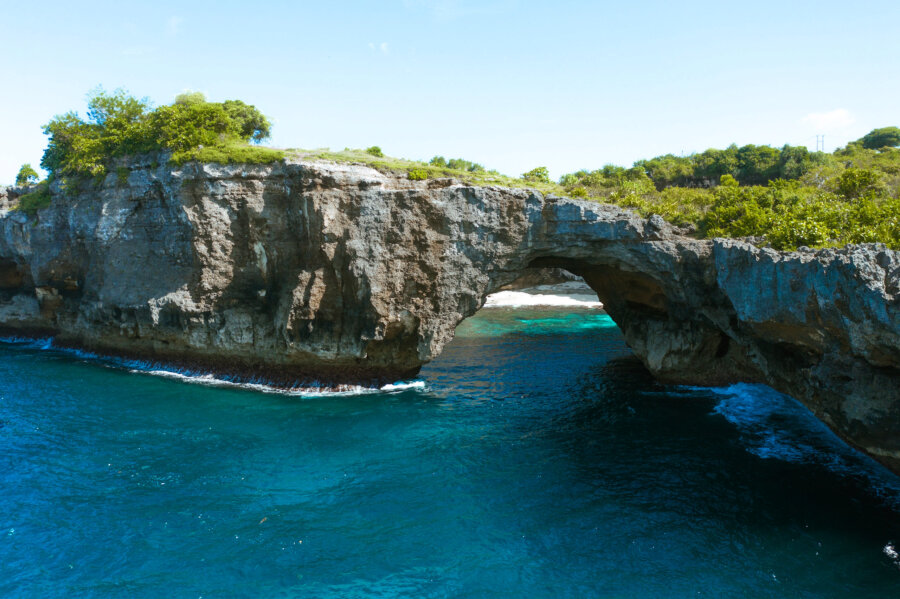 Broken Beach
Yes, a beach but one that not many have accessed. Broken beach is a beautiful sighting from the top, with beautiful displays of colour in the beach underneath.
Getting here will take you approximately an hour from Toyapakeh and there is currently no entrance fee. It is an ideal stop on your way to Kelingking Beach and you can benefit from the fact that Angel's BIllabong is right next to it.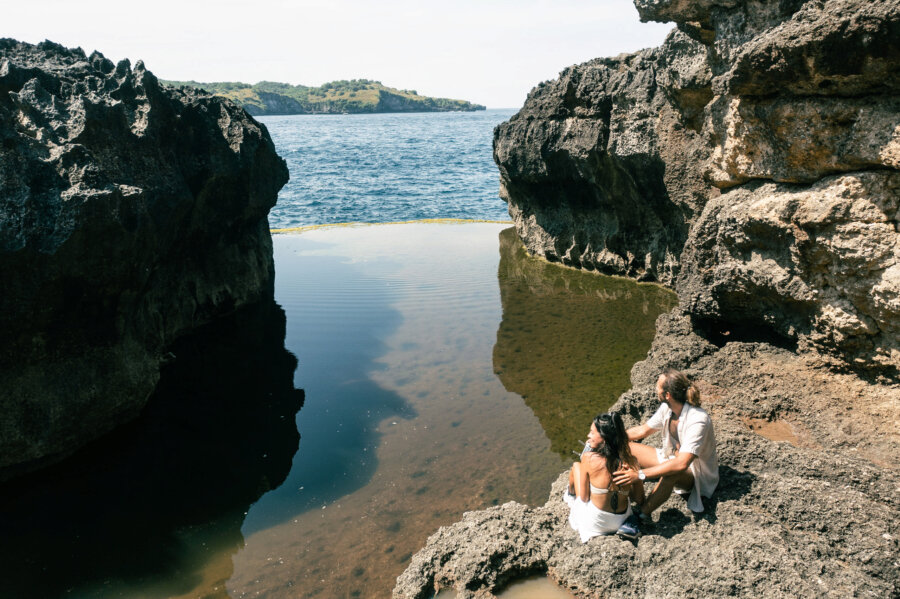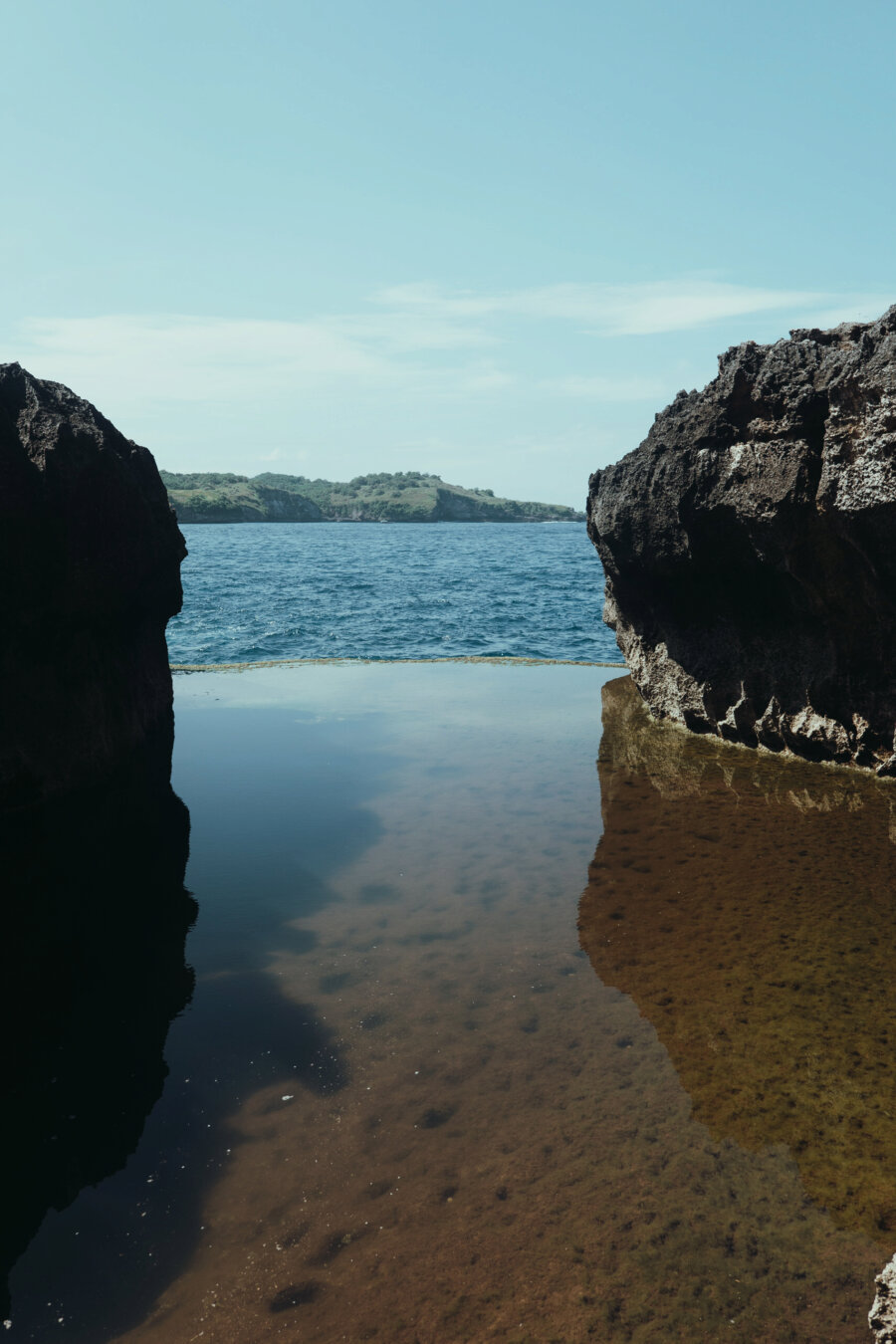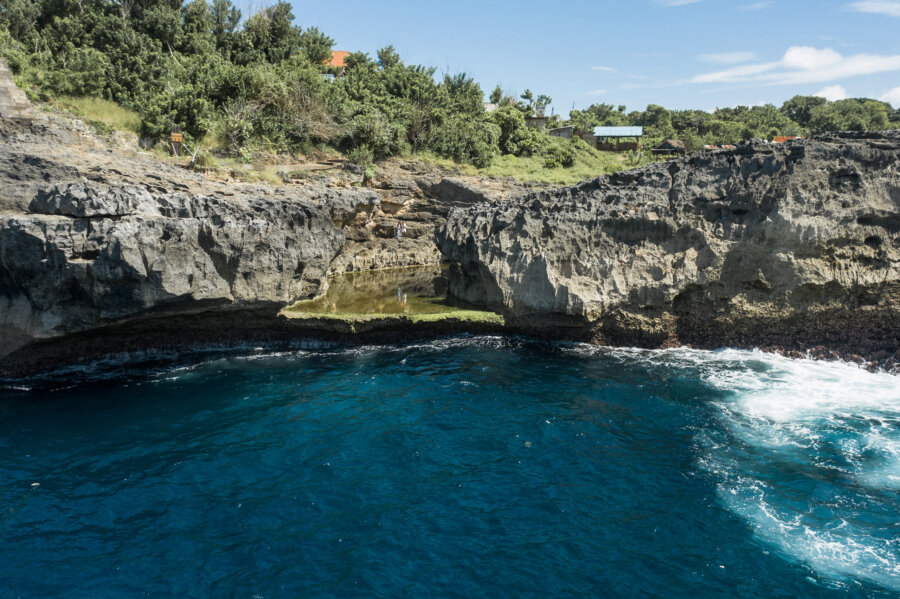 Angel's Billabong
Nature's version of an infinity pool and one that can get very violent with the right swell.
To be very honest, it is our least favorite sighting in Nusa Penida, but being so close to Broken Beach it is still a definite must.
The Marine Life
Nusa Lembongan has some snorkeling spots wort considering. The most famous one is on the mangroves, which is a reservation area displaying colorful corals and fishes. However, if you are thinking about snorkeling we can only recommend snorkeling with the mantas. Truth, this is a highlight of Nusa Penida, but you can definitely do it from Nusa Lembongan and it might even be better.
We never thought that this experience would be so incredible - sure we love snorkeling but this seemed sort of a tourist trap. Well, it really was mind blowing. Definitely our best snorkeling experience so far.
The manta rays are generally swimming around Manta Bay, on the northern western of Nusa Penida - very close to Broken Beach. The tours will depart from the Yellow Bridge in Nusa Lembongan (or Nusa Ceningan) and it will take you about 15-20 minutes to get to Manta Bay by boat. Wayan from the Newbro can arrange a trip for you.
Once there, it is time to look for the manta rays. As any other experience in nature involving animal sightings, there are no guarantees that you will find them - but it is very likely. No skills are required for this experience, not even experience with snorkeling.
The mantas are generally swimming close to the surface and can be spotted even from the boat. Although being able to get underwater will help you getting closer - and to get better footage!
We made a YouTube video about this experience and it is one of our favorites. We would really appreciate if you watch it, plus it'll help you decide whether this is something for you or not!
Nusa Penida Tour
Nusa Penida is an entire different island worth at least a couple of blog posts - so we will not say much here. Just now that Nusa Penida is definitely worth a visit and that you can arrange daily tours from Nusa Lembongan. It might make sense because the quantity and especially of quality of accommodations in Nusa Penida is not a match for Nusa Lembongan. So it will be a good way to experience this beautiful island without compromising on your stay - Wayan from the Newbro can help you with that.
We actually made a couple of videos about Nusa Penida and Wayan helped us organize the trips and got us a guide.
How expensive is Nusa Penida
We spent a month in Nusa Lembongan and noticed an up to 50% increase in food compared to Canggu, both in restaurants and for groceries. It was definitely a surprise to realize that the cost of living in Nusa Penida was much closer to Canggu than in Nusa Lembongan.
Cost of stays and food is pretty much like Canggu, whereas transportation might be a bit more expensive - but nothing crazy. Nusa Penida is definitely an affordable island.
Where to stay in Nusa Penida
Nusa Penida is a big island, and moving between places might take time - especially during high season. Hence, choosing the right location for you to get the most out of your Nusa Penida experience is crucial. We've listed some areas of interest below, depending on your likes and needs.
Toyapakeh - Convenience and Views
Toyapakeh is a vibrant town in the north-west side of the island and it'll be your first sighting in Nusa Penida, since most of the boats will dock here.
We really liked the vibes in Toyapakeh and there is certainly a handfull of nice restaurants in the area, and accommodations. It also has features a nice beach with beach huts on the north and cliffs with spectacular views to the south.
Our Picks:
Adiwana Warnakali: Beautiful hotel and a magnificent view. Definitely our favorite stay in Nusa Penida, so far.
The big disadvantage is the access. It is a 10 minute scooter drive away from the main road, very technical. With a car it'll take you even longer.
Santen Beach Bungalows: After our time in Adiwana Warnakali we felt like we wanted to stay at the beach, and this place was perfect for that.
The place is clean and surprisingly very quiet. Internet is unfortunately not the best, but the location is so perfect that you can look for a cafe to work.
We loved the beach, but unfortunately is full of seaweed farms, so it's not swimmable.
Batoemoenggoel - Vibrant with local vibes
Driving along the coast to the east from Toyapakeh you will find the town of Batoemoenggoel. It is a big town with a harbour and has sort of a town vibe.
We stayed here for a night and saw some decent shops as well as interesting restaurants. Particularly the chill, which seems like the perfect hub for digital nomads - we certainly spent our fair share of time here. Good internet, great view and delicious food!
Our Picks:
Crystal Bay - For the ultimate island experience
Crystal Bay is the perfect embodiment of a tropical island - palm trees, beach huts, dirt roads and a small beach surrounded by greens and rocks. It is definitely unique in the entire island and you'll feel in a different world here.
Our Picks:
Autentik Nusa Penida: Just came accros this gem recently and immediately felt the need to share it. This place has definitely unique vibes.
Special Stays for Specific Travelers
Nusa Penida is quite a big island that only started really developing within the last 5 years. While most of the accommodations and restaurants are found on the north of the island, along the coast, there are some unique stays spread around the rest of the island - which are places worth visiting if you're willing to do some sacrifices.
Our Picks
Tropical Glamping Bali: We haven't stayed here just yet, but it's definitely on our radar. We'll be heading to Penida soon and this is a must for us. This place is the definition of glamping with style - and with a view.
Location is perfect to visit the famous Diamond and Atuh beach, even the famous Treehouse.
Penida Bambu Green Villas/Suites: Another place we haven't visited but that seems to offer a unique experience.
This place has both the bungalow and the suite experience, with beautiful views and tropical vibes. We will pay them a visit next time. Stay tuned!
Where to eat in Nusa Penida
Truth is: We only stayed in Nusa Penida for a week, so we didn't have the time to try all restaurants in the island - plus some of the famous ones were closed. But we did manage to find some gems that we would recommend to anyone!
Penida Colada
Our favorite place in the island, we came here for the vibe and stayed for the food. The vegan burger is the best we've ever had and their atmosphere is really enjoyable - plus they are right next to the beach in case you want to go for a dip.
Penida colada's commitment to low waste and to avoid using palm oil really caught our eyes.
Secret Penida
Beautiful and cozy place, ideal for a lunch or coffee. The atmosphere here is really nice, so is their coffee - plus they have plenty of vegan options.
The Chill
Perfect to co-work. We found this place by accident and we just kept coming back.
It is located on a cliff overlooking the ocean and Bali on the back. We really liked the food here, with plenty of vegan options but what we loved the most is their internet and how comfortable the place is for a day of work.
Wyn's
Not as fancy or eye catching as The Chill, this restaurant is located in the heart of Toyapakeh. We stopped here looking for a quick bite and we fell in love. Great and affordable food!