You came here looking for all the details about Kelingking beach and we are about to give them to you. We'll do our best to make this the only guide you need to visit and, if we do it right, you might feel like you've already been there.
For us Nusa Penida has become Bali's landmark. It is everywhere on Instagram, YouTube and Pinterest - and with reason. Before the pandemic, Nusa Penida was getting used to crowds, traffic jams and a lot of chaos. So now it is the perfect opportunity for you to get there and experience it as pristine as you will ever see it - with the benefits that fame brought to this place, namely improved roads and a less challenging hike. Don't worry it is still difficult enough.
How to get to Kelingking Beach
The Drive
We will be covering the land-option to visit Kelingking beach in Nusa Penida. We've seen a couple of companies offering Nusa Penida sailing tours that include Kelingking beach, but having experienced the strength of the currents in all these beaches we are not really sure how it's supposed to work. Surely it would be a great way to avoid the hike, that is, if reaching the beach is actually possible by boat.
The drive to Kelingking beach is really manageable and not unlike any other drive in Bali. The roads are in really good condition, but they are a bit narrow so we encourage you to be careful on the turns. Driving from Toyapakeh which is one of the main piers and the gate to Nusa Penida will take you about 30 minutes in a scooter or a car - that is if the roads are empty.
The Hike
This is the actual roadblock to get to the beach. Luckily for most of the visitors to Kelingking beach, the views from the top are already worth coming here and you'll be surprised to see that not many will try to get to the bottom.
In our experience, this hike was tough, really tough. But we were also not really prepared for it. Yes, we knew you had to walk down but we were not expecting it to be a proper hike - so we had all of our gear with us (12+kg) and we did in in the middle of a very hot and sunny day with barely any water. So hopefully this read will encourage you to conquer this landmark, but to be prepared.
Tips to hike down to the beach:
Bring plenty of water
Carry only what's necessary
Plan it right. Avoid hiking at midday.
You'll need good shoes, not necessarily hiking shoes but sports shoes for sure.
Hiking down and back up again took us about 2 and a half hours, including about 40 minutes beach-time.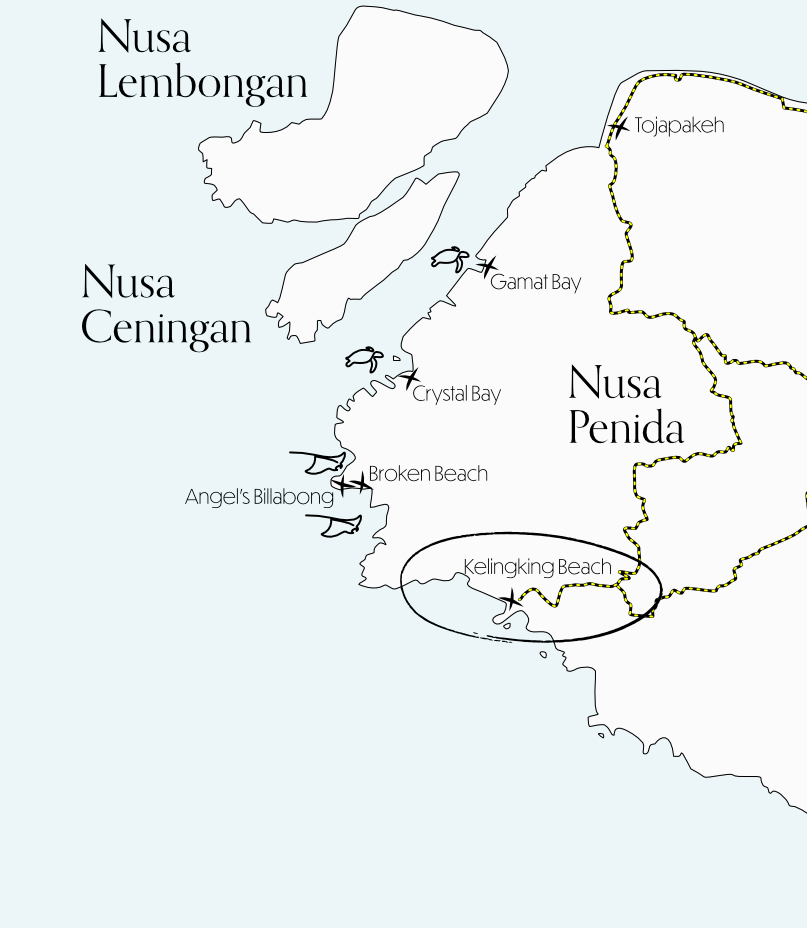 &lt&lt prev.
next. &gt&gt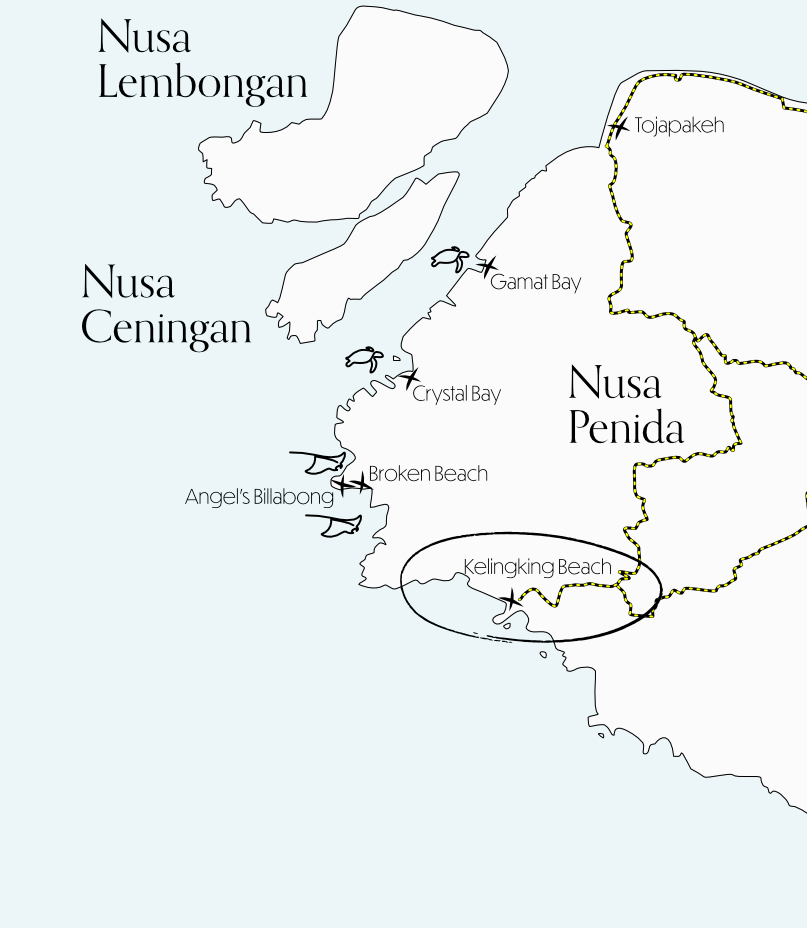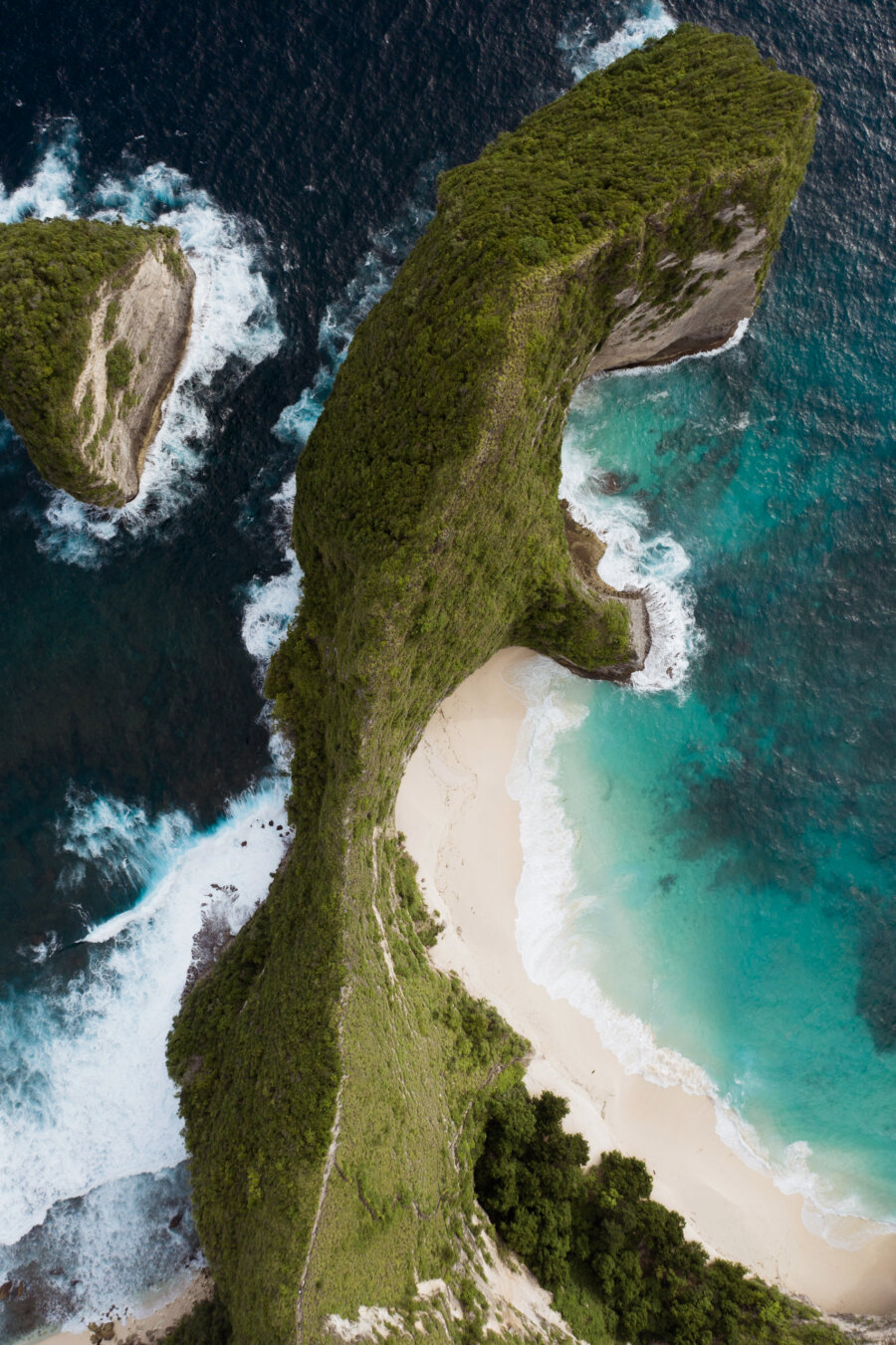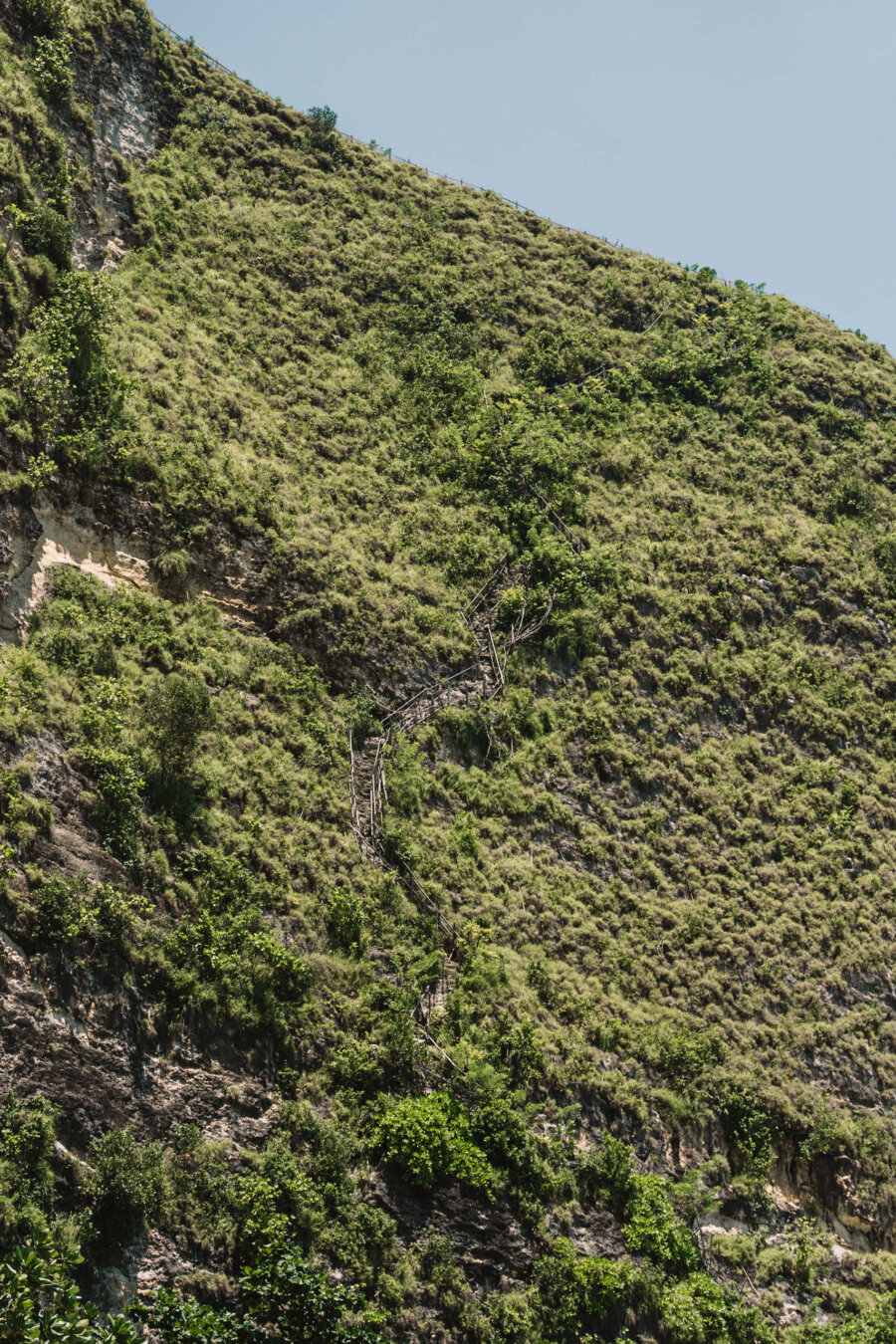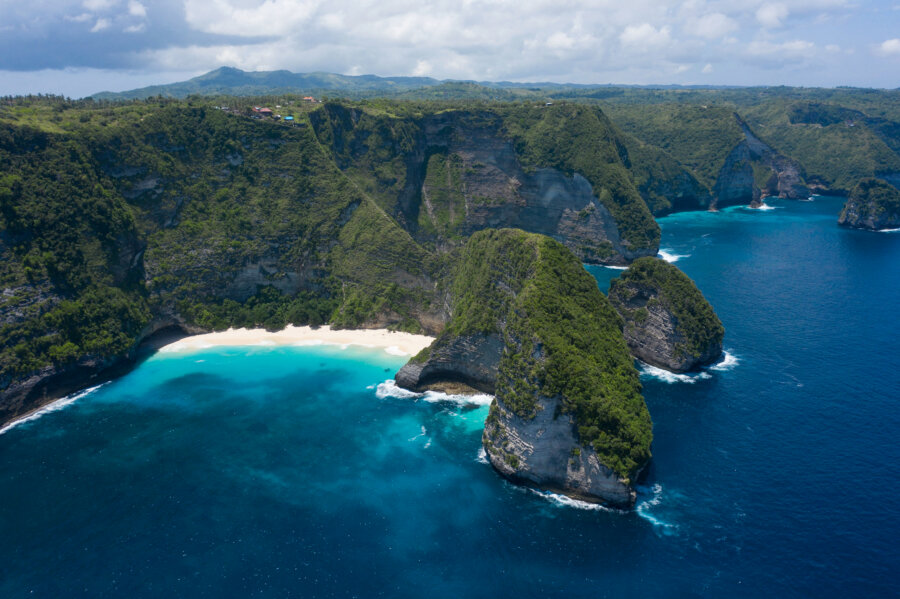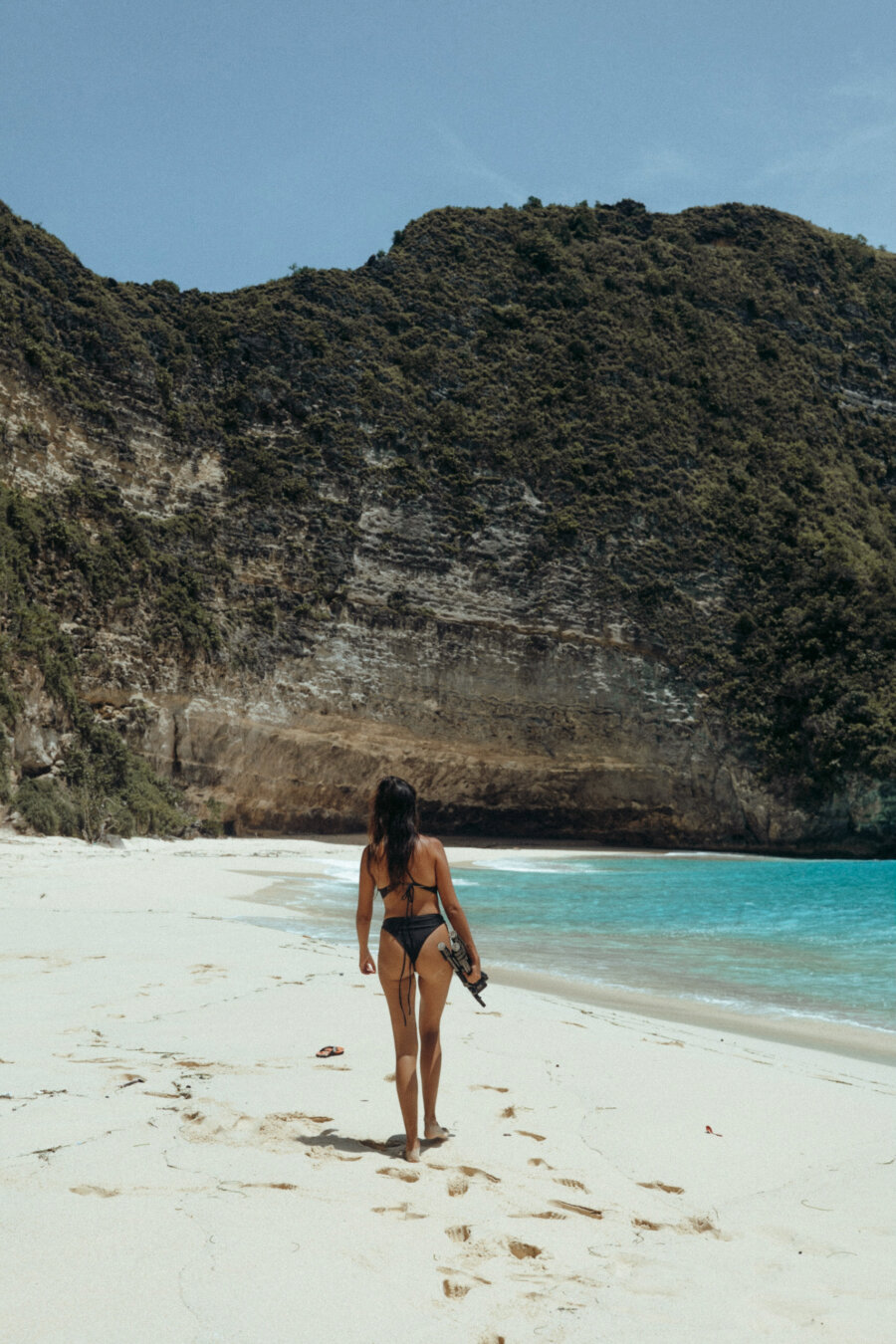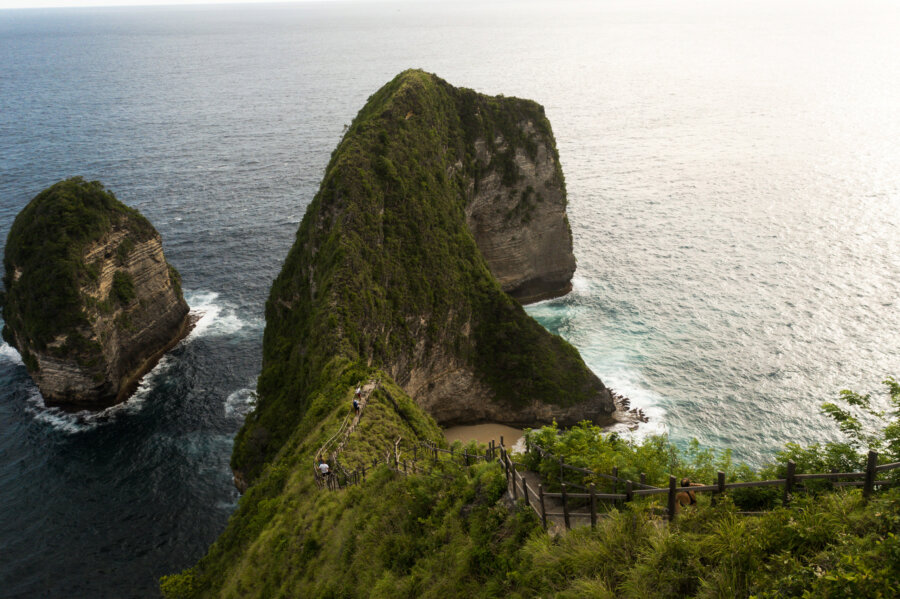 What to do in Kelingking Beach
With all it's (well deserved) fame and beauty, Kelingking beach is, well, just that: a beach. It is a beach destination, and a great one but with it having such a challenging hike down there is really nothing down there - asides from sand, a couple of trees and plenty of water (which is simply perfect for us, but understandably not for everyone).
However, one of the benefits of Kelingking is that it offers spectacular views from the top - this is also a bit of its demise since it became popular as a quick stopover on a day or two day tour around the island (something we can't recommend, but more on this later). You will find plenty of shops and local restaurants just before starting the hike, which is great if you want to enjoy a coconut - or two.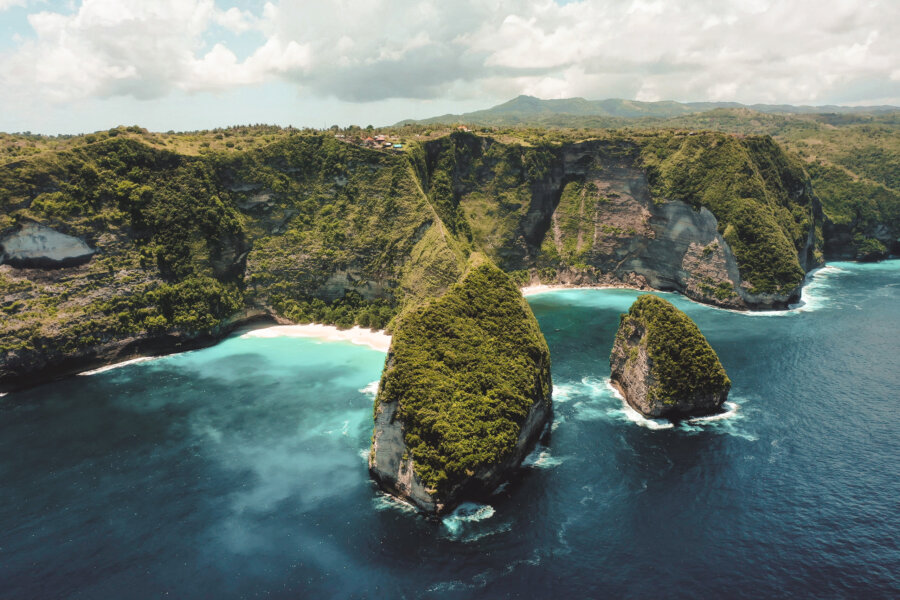 Is it worth visiting Kelingking Beach?
Short answer is definitely a yes, even if it is only to have a quick look from the top. We've heard horror stories of long queues on the trail to the beach, that is, before 2020. But even then, it is safe to assume that the most of the visitors were waiting for a good spot for their IG-shot, leaving the rest of the trail for the adventurous ones.
So is it worth visiting? Yes. Is it worth going down? That depends.
In our opinion, going down to the beach is definitely a must if you have the stamina and, more importantly, the time. Kelingking beach is generally included as a stop in the north west loop, that also includes Broken beach, Angel's billabong, Crystal Bay and a Sunset Point. We were in one of these tours, but we used all of our energy hiking down to the beach and had to end our trip without seeing both Crystal Bay or the Sunset Point. Also worth mentioning that we were still pretty tired the next day when we visited the south and had to skip Atuh beach.
Our recommendation is that you only commit to this hike if you have the entire day for it. Don't rush it and don't ruin the rest of your tour.